1. Enjoy the Peace and Quiet 
Camping in the countryside gives you the perfect excuse to put your phone to one side and focus on making memories with your loved ones. Leave work stresses at the door. Place school-runs to the back of your mind. Forget those dull chores for a while. It's time to get back to basics and truly immerse yourself in the family trip. The peace and quiet of a campsite in an evening while stargazing is pure and simply an extremely relaxing act. Not to mention long walks and trips to the beach (more on them later), or simply sitting down with a good novel and leaving your troubles behind.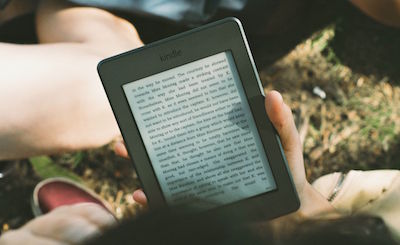 2. Save Money 
Was your New Year's resolution to spend less? If so, here's a top tip you will love! Booking a pitch for a family of 4 can cost as little as £2.25 per person, per night*. Camping can be a super-cheap way of squeezing in family getaways. The less the spend, the more breaks you can have, right?! We do recommend you have the correct equipment, but remember, once you've invested in a good tent and some quality sleeping bags (more info below), you're pretty much good to go.
3. Feel like Bear Grylls 
So that may be a sliiiight exaggeration, we don't recommend sleeping inside a camel carcass; a quality sleeping bag will do you just fine. But, you should definitely get back to basics take on the 'erect a tent before sundown' challenge! We think choosing Vale Holiday Parks is the smartest choice a holidaymaker can decide on... A great balance of living off grid, with access to entertainment and creature comforts when needed, Vale is the perfect place for the entire family.
Not to mention you'll be spoilt for options when looking for scenes to surround yourself with! Some of the best places to really experience the scenery around Wales and Cornwall has to be the beaches. Whichever park you choose, you will find sandy shores just a stone's throw away. Considered checking out New Quay beach? You're not far at all if staying at Ocean Heights Leisure Park, Penlon Holiday Park or The Village Holiday Park. Looking to 'take in' Tenby? With North Beach, South Beach, Castle Beach and Harbour Beach all in close proximity, be in your beaching element staying at Cross Park Holiday Village, Grondre Park Holiday Village or The Old Vicarage Holiday Park.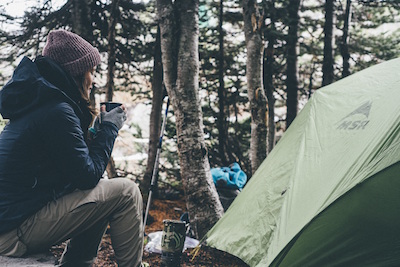 "But it's cold!" We hear you. It can sometimes be a little chilly (there's no denying the fact, it's the UK!) But it all adds to the experience… AND, more importantly, the right equipment will make one heck of a difference. Sleeping bags these days are pretty spectacular; did you know they have season ratings to help you choose the right bag for the time of year? And here's an interesting fact: Women tend to be a colder temperature when sleeping, compared to an average man's resting temperature. Bear this in mind when you're looking for the perfect cocoon ladies! Oh, and don't forget your thermals :)
4. Factor in Exercise 
Whether you're super active and wish to continue your regime, or simply want to try something new, there's plenty for you to do! Fresh air is good for the soul, so what better way to fill your lungs than go exploring? Take in the sights and jump on that crazy terrain! If you're one for hiking then we can't recommend Wales enough. With routes to suit all abilities there's something for everyone to enjoy. Find some of those paths here - maybe you can even give yourself a little fitness challenge and aim for a walk slightly longer than you would normally take (only if safe to do so though). There are some pretty awesome cycling routes too, and don't worry about bringing your bike, you can always hire one. Or maybe you're more of a water baby? Cornwall is well known for the watersports on offer. Whether you want to catch some waves surfing, or take a seat and go kayaking, there's plenty of fun to be had in the water too. To find out more about the sporting activities you can do in Cornwall check out Visit Cornwall!
5. Planned Family Time 
What we are about to suggest is quite possibly one of the most difficult tasks when taking your family on a staycation, however, succeed and you will reap the benefits no end. So here it is. Brace yourselves… Everyone phones away and used only for emergencies! And no, checking your Facebook is not an emergency… unless you're popping on to share your holiday snaps with the Vale Holiday Parks Facebook page! ;). But in all seriousness… Do you remember the days when family holidays consisted of activities and games? And no, we're not talking about Candy Crush Saga, or trying to have a conversation with your partner while they provide their followers with a steady stream of holiday updates on Twitter. Vale Holiday Parks is family-run and family-friendly. If you think your family could do with a little coax in the right direction, we urge you to take a camping holiday and get back to basics. Why not even throw the odd old school board game in there for good measure? We promise you will make memories that will last a lifetime!
Convinced? We thought so! If you're itching to breathe some fresh air into your lungs while gazing up at the stars get booking your pitch today!

Until Next Time,
The Team at Vale Holiday Parks

*Approximate price for 4 people staying on the 6th May 2016 for 3 nights at Grondre Holiday Park. Prices will vary due to various factors e.g. time of year, location, number of people etc.