Get Involved With the Caravan Community at Vale Holiday Parks
Vale Holiday Parks are proud to be more than the average caravan park. The perfect place for caravan holidays in Wales and Cornwall, we have desirable locations close to many popular tourist attractions, but one of the things we are most proud of is the atmosphere you'll find when you come to stay with us.
Many of our holiday homes are privately owned and a lot of our holidaying families also come back year after year as warmly welcomed regulars. This helps build a unique and strong sense of community on our sites. Just like at home, you'll quickly get to recognise and know your neighbours and lifelong friendships are often formed here. The social scene at a Vale Holiday Park is always active, lively and varied with something to suit anyone and everyone. We hope you'll want to be involved too and there so many ways you can be! Here are just some of them…
Just say hi!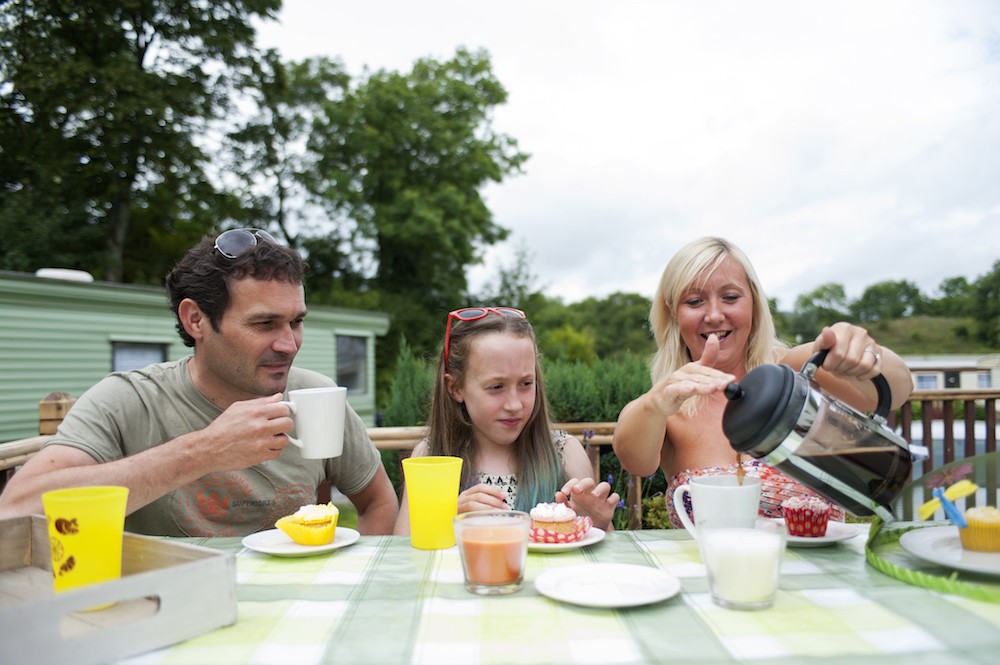 From day one you'll discover a really welcoming atmosphere on a Vale Holiday Park and you won't find it hard to meet your fellow holiday makers and get chatting. Whenever and wherever you encounter your site mates, just say hi and smile and you'll soon find others are doing the same! The warm, friendly nature of our parks is something we are proud of and we're sure you will notice this as soon as you start your stay with us.
Drinks on the decking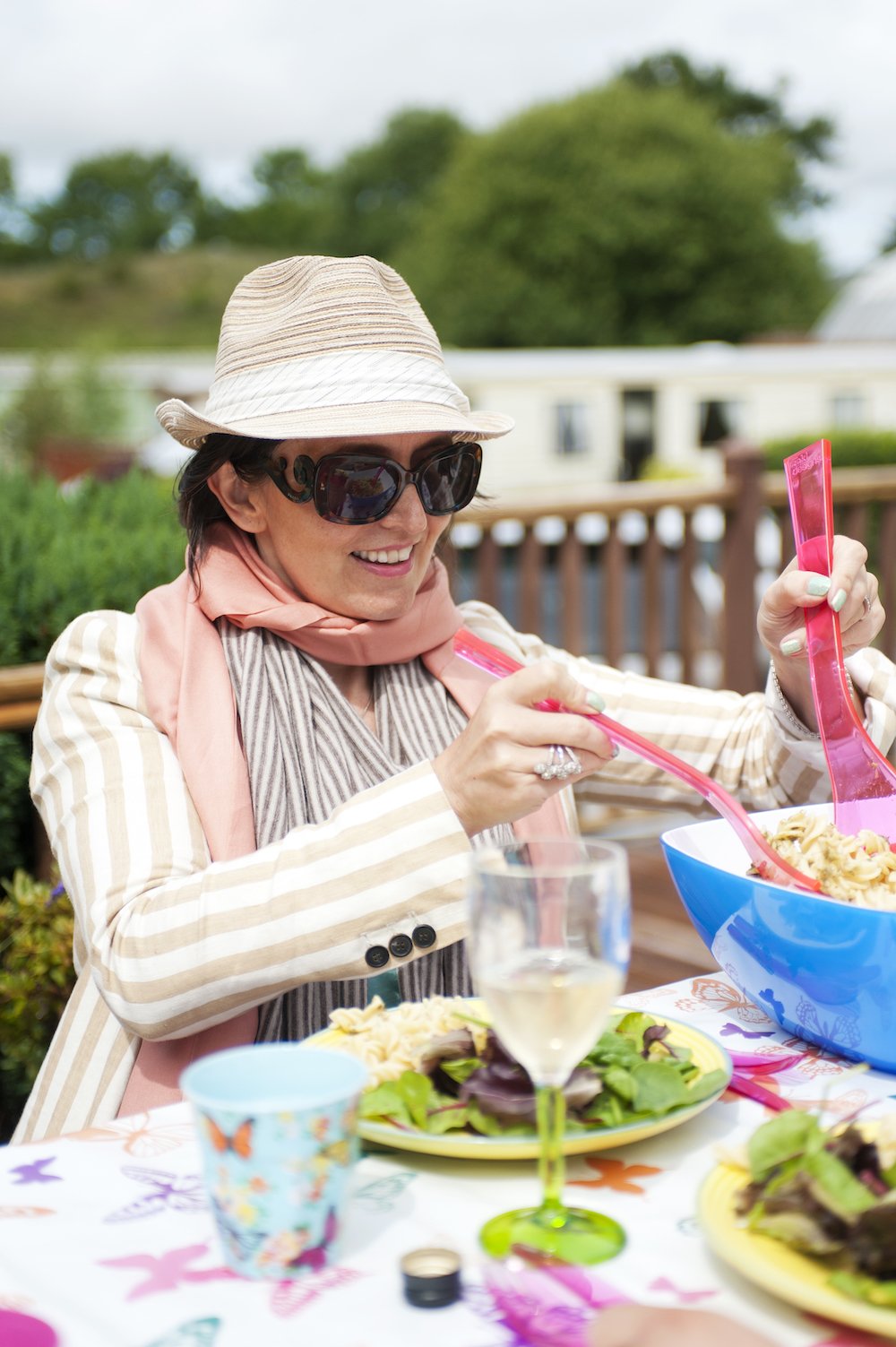 One of the most common ways to meet new friends and find out more about your fellow holidaymakers is by being invited to join an informal drinks party on a neighbour's decking. Groups are made up of all age groups, families and couples, who are just enjoying some relaxed chats about their holiday so far and soaking up the peaceful surroundings. They also grow over time! After a few 'hellos' and friendly chats with your closest neighbours you and your holiday companions will probably be invited along to one of the many regular gatherings that occur soon after your arrival. Have fun, enjoy it, but don't forget to return the favour!
Barbecues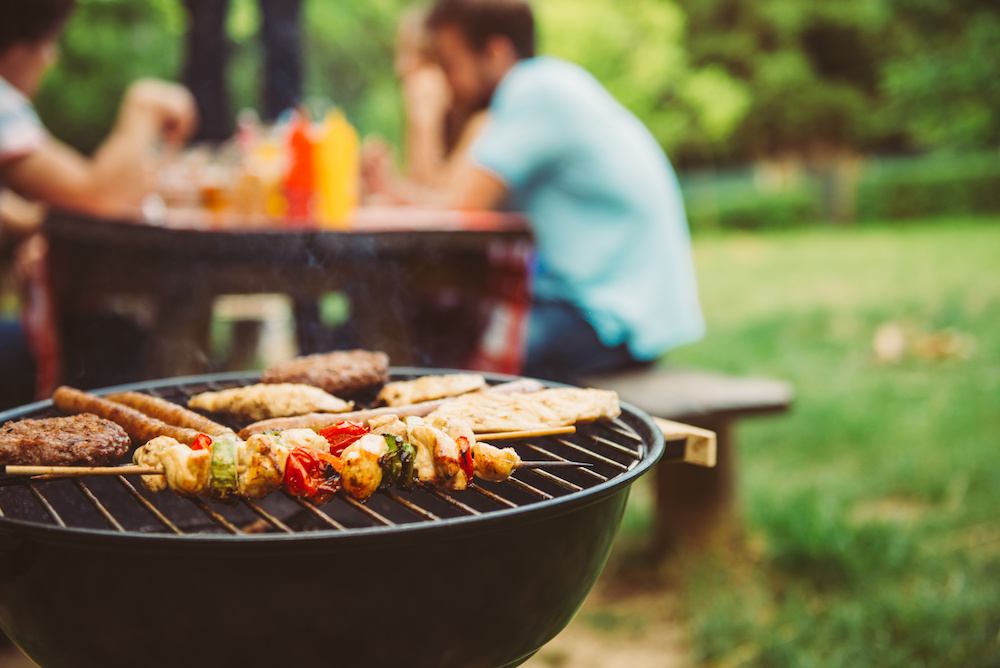 Always popular at any time during the summer and often also features of warmer spring and autumn evenings, impromptu social gatherings focused around a barbecue lunch or tea are very common among the welcoming holiday community at Vale Holiday Park. Most of our holiday homes have ample outdoor space for the aspiring al fresco chef to cook in and a crowd of guests to gather to oohh and aahh encouragingly over the grill. Just don't forget the sauce or the buns for the burgers!
Clubhouse nights
The clubhouse is the social hub of many of our caravan parks. As you'd expect, our clubhouses contain all the amenities you could need to make your stay as comfortable as possible, but they are so much more than that.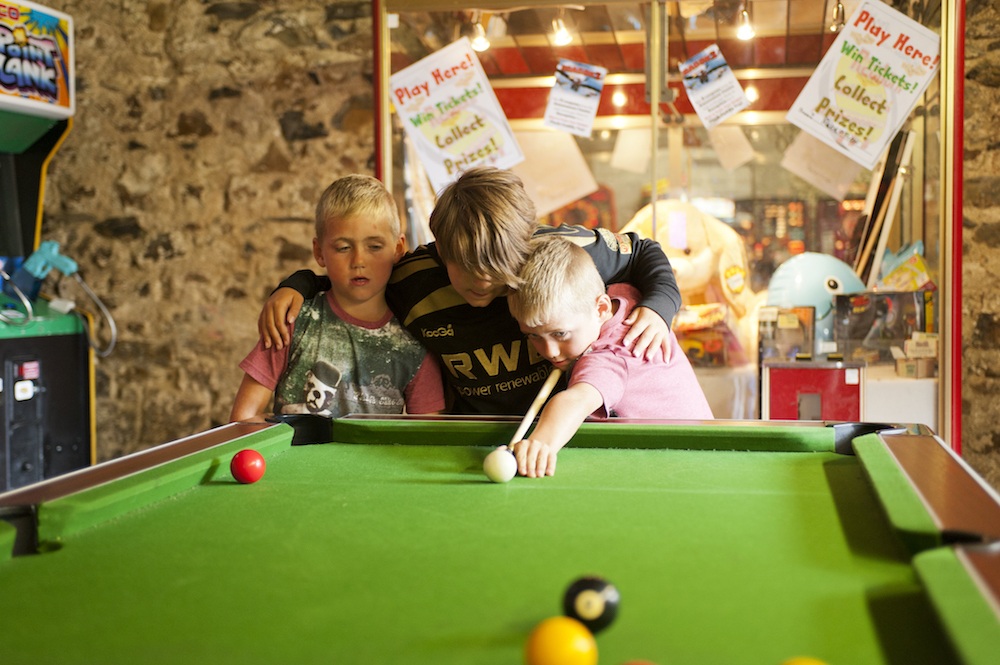 If you want something to eat in a rush or don't feel like cooking, this is the place to find delicious snacks and meals to suit all tastes and appetites. Children and adults alike will find plenty to entertain them in our amusement arcades and most clubhouses also have extensive outdoor play areas for the younger members of the family. It's a great place to meet up with other families throughout the day so the kids can play together while the adults get to relax and chat.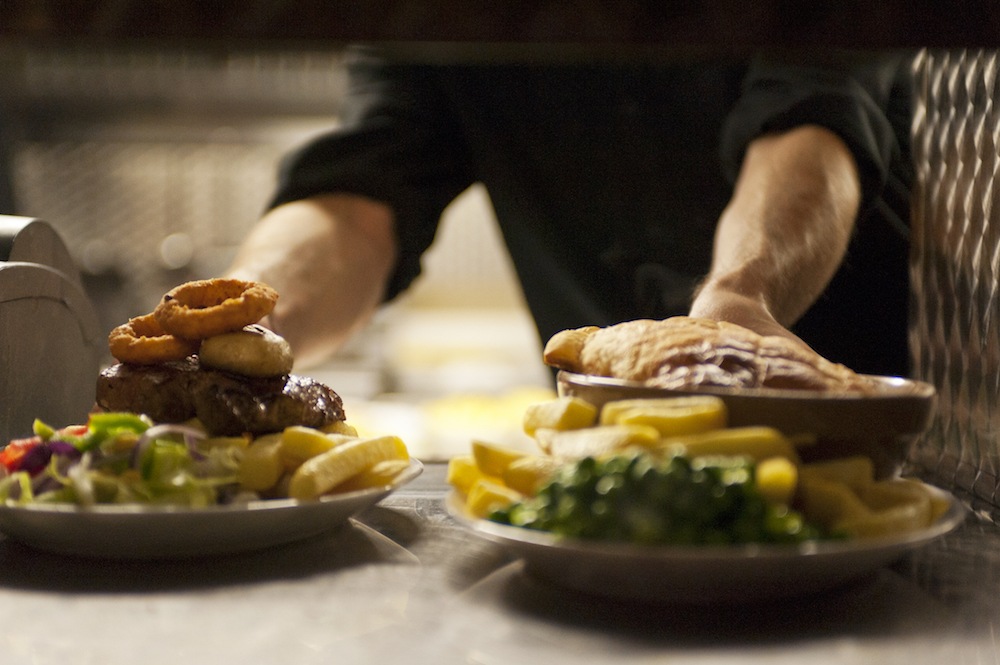 If you want an evening out with friends a handy walk from your holiday base, look out for some of the cabaret and entertainment evenings we arrange at the clubhouse on your site. There's always plenty of variety and something for everyone, particularly during peak season, when we regularly organise anything from singers and stand-up comedians to magicians and bingo!
If your holiday companions don't fancy what's on offer on a particular evening, chances are one or more of your new friends will! This is one of the great things about our parks, and many of our holidaying groups mix and match to attend different events according to personal preference throughout their stay. So if you see something you'd like to go to, don't be shy, feel free to invite someone along, then have a great night!
Swimming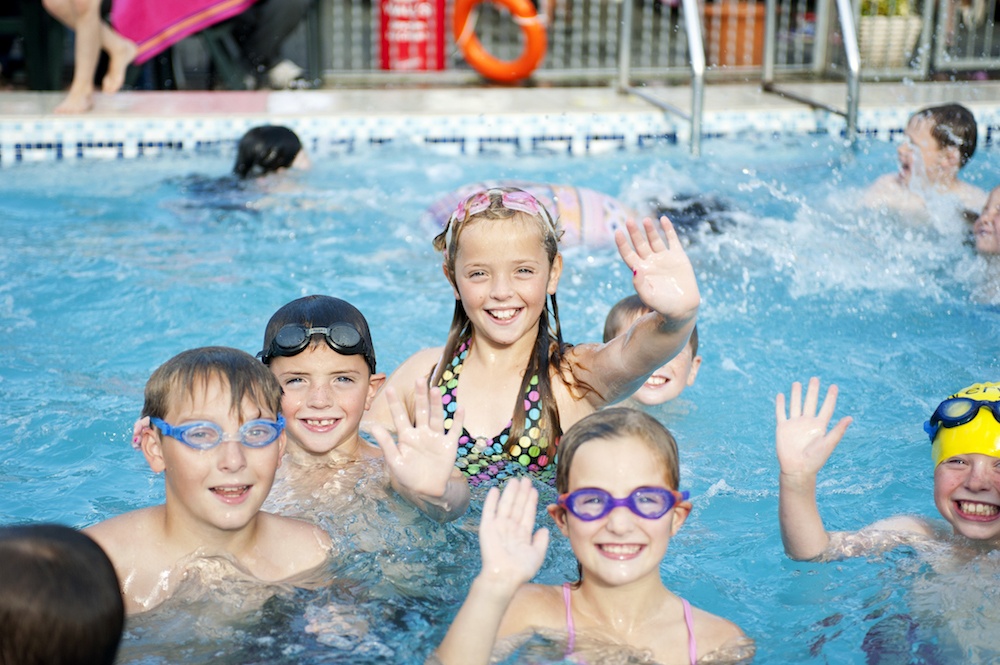 Several of our sites have swimming pools, indoor or outdoor, and these form another busy social focal point for our visitors. Ever popular with families, the pools are a great place to gather with the children and enjoy playing in the water. Getting together means adults can take turns to make a splash with the youngsters before having a break and a chat with their friends, and of course the children always enjoy having more playmates. So much fun a short walk from your caravan!
Group dog walks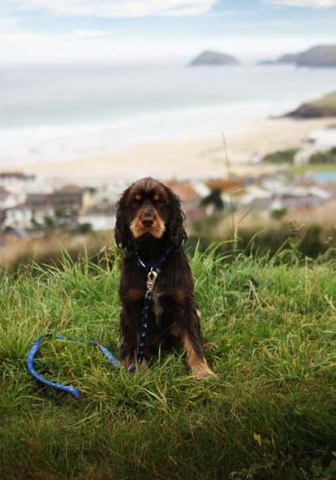 We're proud to be dog friendly parks. Many of our visitors have dogs and enjoy organising communal walks with other owners and their furriest family members. Our family holiday parks in Wales and Cornwall are situated in some of the best dog walking areas in the UK, being both scenic and varied. Say hi to anyone walking with a dog near your caravan and you'll probably be invited along on the next scheduled walk, or, if you find a good walking route for yourself and Fido, why not arrange a group walk and invite some dog owners you meet yourself?
Holiday homes at Vale Holiday Parks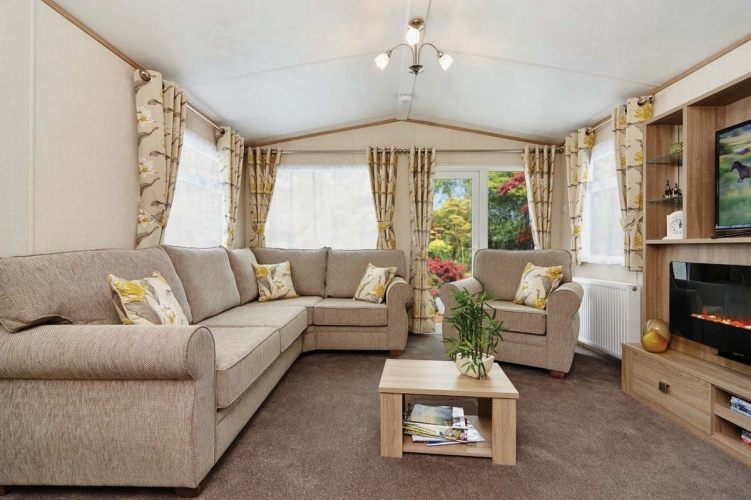 We believe that we welcome some of the friendliest holiday makers to our parks and we're sure that after just one visit you'll agree with us! As a holiday home owner, you can come and visit as often as you like. Many of our owners time their visit to coincide with the breaks of the friends they have made here, whether they are also owners or regular holiday makers.
Be a part of our friendly community here at Vale Holiday Park! Come and stay as often as you like.