Half-Term Holiday in Wales - Family Activities Near Vale Holiday Parks
Autumn half term will soon be upon us again, giving families across England and Wales the last chance to get away from it all for a week, and enjoy some fun activities before schools open again and everybody's thoughts turn to Christmas. For families that own a static caravan at one of our holiday parks in Wales, or holidaymakers planning to book a break with Vale Holidays, we have compiled a list of ideas for fun days out in Wales, all of which are within easy reach of one or more of our sites.
Things to See and Do in Wales When Staying at a Vale Holiday Parks
All of the following suggestions are for activities that are within easy reach of one or more of our parks: which ones are most conveniently located for you will depend on where you decide to stay.
Anglesey Sea Zoo
If you book a week at our ParcFarm Holiday Park and you are looking for things to do in Wales that are not too far away, you can reach this attraction in under an hour and a half by car. While not exactly right on your doorstep, it is well worth the effort to visit what is the largest aquarium in Wales. In addition to the numerous native species of fish that can be seen there. Anglesey Sea Zoo has many activities for children to enjoy and an award-winning onsite café. Outdoor activities that your children can enjoy at the zoo include a bouncy castle in the shape of an octopus, a pirate-themed playground, and a crazy golf course that is fun for all the family to play.
Dinosaur Park, Tenby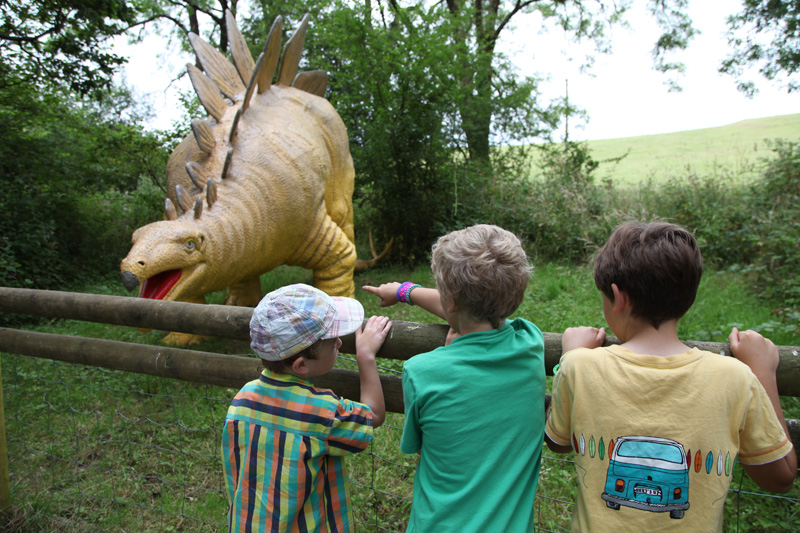 Photo by Dinosaur Park, Tenby
Less than 15 miles from our holiday parks in Pembrokeshire and Carmarthenshire, Dinosaur Park Tenby is one of the most popular places to visit in Wales, with numerous indoor and outdoor facilities for children of all ages to explore. There is a games garden with snakes and ladders and hoopla; an indoor adventure playground with slides, ball lagoons, crawl tubes, and soft play areas; and crossbow shooting facilities for older children and parents. Moto quads can also be hired if desired. If you are feeling peckish, you can have a bite to eat at the Dinosaur Restaurant before heading back to your accommodation.
Vale of Rheidol Railway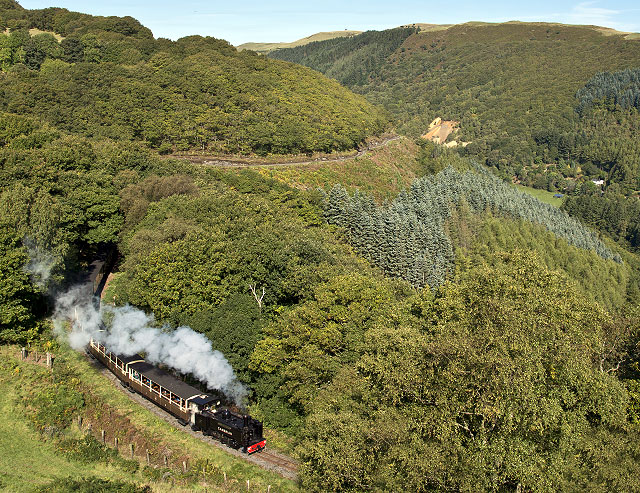 Photo by Vale of Rheidol Railway
Around 25 miles from our Ocean Heights and Village Holiday Parks in Ceredigion, the Vale of Rheidol Railway is a great place to experience travelling on a narrow gauge steam train: something that every member of your family is sure to enjoy. Covering a distance of 12 miles, the journey through the Rheidol Valley will take an hour each way and features some of the most beautiful scenery anywhere in the country. It truly is one of the best Wales attractions we have discovered and once you reach the end of the line – Devil's Bridge Station, nestled in the mountains – you can refuel at the café or picnic area before getting ready for the return journey.
Greenacres Animal Park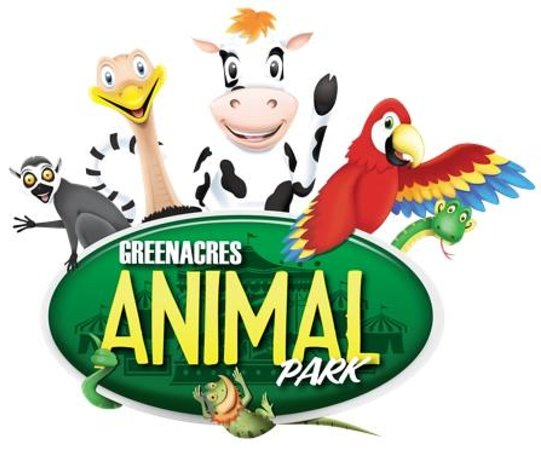 Just 13 miles from our beautiful ParcFarm Holiday Village, Greenacres Animal Park is well worth making a note of if you are looking for budget-friendly ideas for entertaining days out in North Wales that all the family will appreciate. The entrance price covers all the animal viewing and petting attractions (something that younger children especially enjoy) while attractions such as the funfair rides and the traction engine ride can be paid for separately at just £1 each. Animals that can be seen at the park include ostriches, llamas, wallabies, squirrel monkeys, chipmunks, polecats, and lemurs. Seasonal events are held at the park on a regular basis so it is a good idea to phone ahead and see what is on when you plan to visit.
Carew Karting
Carew Karting from SkyCam Wales on Vimeo.
Carew Karting is a great place to visit for families with children aged 8 years and over. Junior karts are available for children of this age (as long as they are at least 1.35 m tall), while adults can try out the 13 hp, 390 cc Thunderkarts, which are the fastest karts that can be hired. All children must attend a comprehensive safety briefing before being allowed out on the track and are issued with helmets, overalls, balaclavas, and gloves. Of all the things to do in Pembrokeshire that we have found, this is one of the most fun for sure.
Pirate Pete's, Milford Haven
A 30-40 minute drive from our 4 parks that are located in Pembrokeshire/Carmarthenshire, Pirate Pete's is a colourful, nautical-themed play area that is located at the same site as the Phoenix Bowl tenpin bowling alley, making it a great choice for families with children of various ages who are looking for fun places to go in Wales while on holiday during half term. 2 large play zones, with a soft play area, are situated within view of the restaurant and bar, making it easy for parents to keep an eye on their children while they have something to eat or enjoy a refreshing drink and a few minutes peace. The play areas are reserved for children of 1.37m and under; older children can try their hand at bowling or chill out with the parents…
There are of course many other attractions in Wales that you can explore while you are in the area – the above are just some suggestions to get you started. If you would like to make a booking at one of our parks for October half term, head on over to the online booking section of our website.