Halloween Hacks for a Spooky Staycation!
Halloween at the holiday home this year? We've compiled some of our favourite ideas for you to add scare to your stay!
DECOR

Carve a Caravan
There's no age limit on getting creative! Designing a carved masterpiece pumpkin is lots of fun, and a great activity for the whole family to get involved with. We're loving the caravan themed pumpkins dotted around the internet and can't wait to give them a go, especially this one we found on Better Homes and Gardens… how about you?

Tissue Ghosts
Sometimes the oldies are the goodies. The elaborate 'DIY' decorations on Pinterest all look awesome, but in reality who has time to spend hours upon hours crafting? You'll be glad to know these quick little ghosts are super speedy to throw together, and instantly make your caravan a little scarier.

Devilish Decorations
A good ol' creepy classic is next up; the scarily simple bat and spider cutouts! Download this printable and you're ready to go!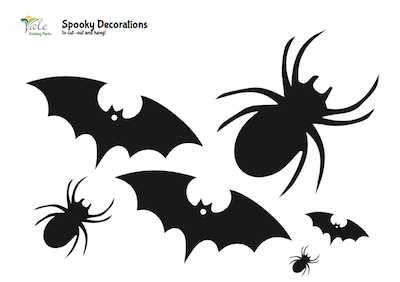 FOOD

Severed Finger Hot Dogs
The perfect caravan meal of hot dogs with a gruesome twist! Taking 'finger food' to the extreme, we love this idea by PartyTipz. By simply carving out the shape of a nail, adding a few surface slices to the hotdog to create the illusion of knuckles, and then adding lashings of ketchup, you've got yourself rather convincing hot dog - digits!

Halloween Crisps 
Inviting people over to your holiday home? Be prepared with these simple to make scary snacks using cookie cutters! A great idea from Martha Stewart, we're sure you will agree.
Ghostly Milkshakes
Whether you plan on making your milkshakes from scratch, or going shop-bought and simply decorating your glasses, these beaker decorations will receive a great reception from family and friends.

Speaking of caravan culinary tips, have you checked out ours?

GAMES

Pumpkin Bowling with Paper Cups
Becky from The Spirited Puddle Jumper made this ghostly game for her little ones and we absolutely love it! Easy peasy to put together, even handier to travel with (stack the cups and pop the orange in the top cup!) and keeps the kids (and adults) occupied for ages! Sharpies at the ready…

Catch a Pumpkin Balloon
A few paper cones and a balloon for each child, that's it. Simple as you like, and a game that will keep the little one occupied for ages! What a great idea from Kelsey Norwood on the VanillaJoy site

Vale Holiday Parks' Bloodcurdling Bingo
And last but certainly not least, we bring to you our bone-crunching, bloodcurdling Bingo! No need to spend here, just print out the boards and you're good to go. You can download them here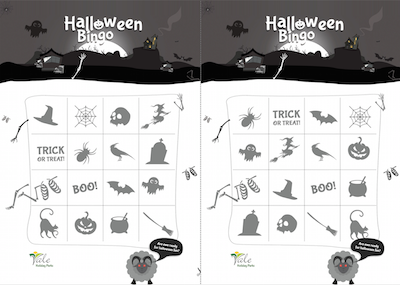 So what do you think? Ready to get into the swing of spooking? Let us know how you'll be spending halloween, and if you'll be trying out any of the above… and don't forget to share your pictures with us on Twitter or Facebook!


Until Next Time,
Vale Holiday Parks