Forget muddy fields, uncomfortable wellies and half-hearted performances - Tunes in the Dunes is returning to the golden sands of Perranporth for the third year running, and it's set to be bigger and better than ever. Get ready to celebrate summer like never before with the best line up around, and a stunning location to match.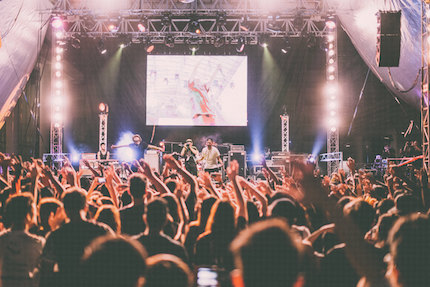 From the 30th June-2nd July, watch as the stunning Perranporth Beach is transformed into a festival paradise based on the 3 S's - surf, sand, and sea! If you can't think of anything better than relaxing on a gorgeous beach with your best friends and fantastic music, then Tunes in the Dunes is definitely the place for you. It's time to pop it in your diaries!
This year Tunes in the Dunes is adding two new stages, boasting four in total. These include the Main Stage, St Pirans Stage, the Legends Stage, and the exclusive After Party Stage. With such a wide variety on offer, there really is something for everyone to enjoy. Dance along to the latest hits from only the best artists, and watch as the sun sets over the sea. You certainly won't be disappointed by the line-up, which includes Clean Bandit, Example, Louisa Johnson, Krept & Konan, and John Newman to name a few. With pop, rock and indie names hitting the stage, people of all ages and tastes will absolutely love what the organisers have planned. If you're looking for a good time this summer, Tunes in the Dunes festival at Perranporth, Cornwall, is the place to be. So, grab your friends and get packing!
But don't be mistaken - Tunes in the Dunes has much more to offer than just music! Hitting Perranporth Beach this summer will be the biggest waterslide in Europe. What could possibly be better than spending your day shooting down a waterslide, in one of the most beautiful beaches the UK has to offer? We're sure you'll be tempted to spend the entire day queuing for the slide, but there's even more to see and do! One of the best things about Tunes in the Dunes is that it's completely family friendly. In fact, there will even be a children's play area complete with a ball pit and bouncy castles. For those of you looking for a little mystery, Perranporth's Secret Beach Party is the place for you. This does exactly what it says on the tin - it's an exclusive party on the beach, and it's up to you and your friends to find and enjoy it! There will also be a number of trendy bars dotted along the sands, ready for you to grab a refreshing drink. Check out the Hawaiian-themed tiki bar, Tarquin's Gin Bar or, if you fancy heading on over to the VIP area, the cocktail bar.
We may be biased, but we think Perranporth is one of the most beautiful areas around! With long stretches of golden sands and crystal blue water dotted with surfers, you couldn't find a beach more picturesque than Perranporth in the sun. To top it all off, the panoramic views from the surrounding cliffs will truly take your breath away. For a wonderful day out, why don't you explore some of the UK's hidden gems as you wander along the unspoilt clifftops? You and your friends are sure to have an incredible time in one of Cornwall's most gorgeous seaside towns, especially with an abundance of activities to be found nearby. You are also minutes away from rows of quaint shops, which are perfect for collecting postcards and souvenirs. Shopping aside, there's one thing you absolutely must do when you're visiting Cornwall - grab an authentic Cornish pasty, sit on the beach, and watch the waves roll in!
With such an incredible location, line-up, and list of activities, it isn't difficult to see why so many people flock to Tunes in the Dunes every year! Don't worry if you don't know where to stay for Tunes in the Dunes festival. Luckily, we offer incredible accommodation just 15 minutes away from Perranporth Beach. If sleeping in a tent doesn't sound appealing to you after a long day of partying, Liskey Hill Holiday Park is the place for you. With a range of fully-equipped caravans and homely bungalows, Liskey Hill really does have everything you could possibly need to enjoy a weekend of luxury. Get a good night's sleep away from the hustle and bustle of the festival, and head back the next day feeling refreshed and ready for another day of fun. The best part? You won't miss out on a thing! The accommodation for Tunes in the Dunes is just minutes away from the beach, meaning that you're never more than a short walk away from the action.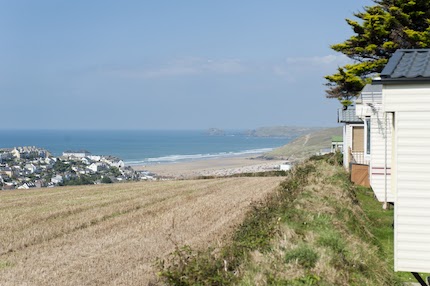 Camping facilities may be available at Tunes in the Dunes, but they simply don't compare to sleeping with a real roof over your head! If that wasn't enough, all of the caravans at Liskey Hill Holiday Park are equipped with fresh linen, kitchen facilities and Freeview TV, not to mention fully-fitted bathrooms. It can be difficult to enjoy yourself at festivals with limited wash facilities, but with Liskey Hill Holiday Park you can say goodbye to feeling dirty all weekend! Take the stress out of festivals and feel refreshed throughout. You'll even have full access to the park's facilities, including a BBQ area, pool table, and Wi-Fi access, so there are plenty of things to keep you occupied throughout your stay.
Summer is the time to enjoy yourself and relax, so don't panic when it comes to choosing your accommodation for Tunes in the Dunes, Perranporth. Grab your beach towel and stay at Liskey Hill for Tunes in the Dunes. Book early to avoid disappointment!
Best Wishes,
Vale Holiday Parks