Dear Owners, Guests, Staff and Friends,
Vale Holiday Parks has been keeping a close eye on the recent government guidance and forecasts, and wanted to update you on our current position and expectations. 
To us, our top priorities are Safety, Security and Social-Distancing.
We want to ensure the health and wellbeing of those on our parks and our local communities. Therefore, we have spent the lockdown period improving our parks, implementing new safety routines and investing thousands of pounds into new measures to keep everyone well.
We can now announce that we're ready to reopen as soon as the Government gives the go-ahead. Without the shared facilities yet (sit-in restaurants, clubhouses or live entertainment) but with the accommodation and open spaces, for guests and owners.  
"The way things are going, we hope to open all our holiday parks in England and Wales before the summer holidays, so our guests and owners can enjoy a much-deserved break." Thomas Scarrott, Director at Vale Holiday Parks. "Our parks are like fresh-air hotels - they naturally promote social distancing - but we've gone above and beyond to take even more safety precautions. All of which are now in place and ready for the latest government guidance to allow us to officially open." 
Staying Safe at Vale Holiday Parks
We have prepared appropriate cleaning regimes on every holiday park, ready to be implemented for the arrival of guests and owners. Plus, staff on-site will be kept well protected with PPE. We've even invested into ULV fogger machines, which provide a disinfectant mist to kill viruses and bacteria, and protect surfaces against them, which we will be using around our holiday parks.
As well as this, we will be introducing measures to aid social distancing. Fortunately, the size of our holiday parks means there is plenty of space for people to get around easily - each caravan is a minimum of 5 metres from the next!
As Thomas put it, holiday parks are the fresh-air hotels of the tourism industry. And, as Deputy Chief Medical Officer Professor Jonathan Van-Tam said, it is a "biological truism" that being outdoors is safer than being in an enclosed space with people potentially carrying the virus.
"Although we may not be able to open our indoor facilities yet, there is plenty of great outdoor space at Vale Holiday Parks to enjoy whilst social distancing. Gilfach even has a private beach which only guests can access." - Thomas Scarrott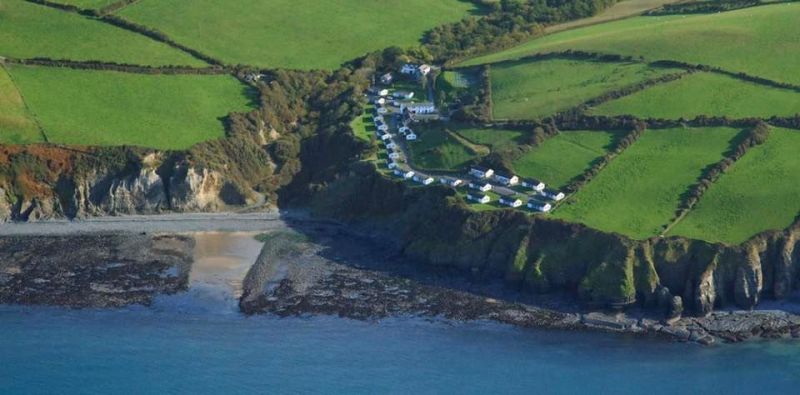 Responsibilities of Owners, Guests and Seasonal Tourers
Along with our measures, Vale Holiday Parks hopes that upon reopening, our guests and owners will also travel responsibly. This includes being as prepared as possible by bringing supplies with them, making sure their cars have full tanks and adhering to social distancing.  All so their contact with others is minimised and their safety is protected.
We hope to allow seasonal tourers back onto the parks when they reopen, government guidance permitting. Unfortunately, we haven't had any government guidance yet on when shared facilities (such as toilets) can open. We will make an update for seasonal tourers when we have more information regarding this.
Note to Owners About Site Fees
We promise that upon reopening our parks, we will be addressing site fees with you. We know that this is a stressful time for all of you, and our communities of owners are very important to us. By waiting until the parks reopen, we will be able to assess the full financial implications to our business. We will then be making a goodwill offer to our Owners.
There are a lot of factors at play for us, and we are constantly looking into what we can do. But for us to commit to anything financially before reopening could be devastating for our business. The overheads for our parks are not that dissimilar from when they're in full operation and we've been working hard on site improvements, upping our security, and spending money on safety measures, so you can come and visit when allowed without having to worry.
So please, we urge you to wait, we are hoping that we will be reopening as soon as possible and then you will receive our goodwill gesture.
When Will English Holiday Parks Reopen?
For our holiday parks in Cornwall (Liskey Hill and Higher Golla) we are very excited to announce for guests and holidaymakers, we plan to reopen on the 4th of July - subject to government restrictions.
When Will Welsh Holiday Parks Reopen?
The majority of Vale Holiday Parks are located in beautiful Wales (Woodland Vale, ParcFarm, Grondre, The Village, The Old Vicarage, Ocean Heights, Gilfach, Cross Park and New Park Landshipping) which is using a traffic light system to determine when things can open.
Although there are no dates associated with the traffic light system, the category our parks fall into - 'Working or running a business', is now in the red phase. Once this changes to the amber phase, we will be able to open as an 'accommodation business without shared facilities'.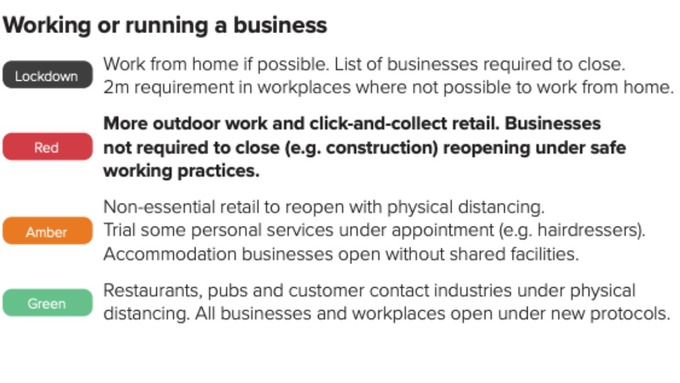 Of course, we cannot say for certain when this will be, but we are ready and waiting for the green light in England and the amber light in Wales!
Hopefully See You Soon!
The summer holidays are fast approaching and we will be updating you between then and now, as soon as we know more information. Including which facilities will be available to reopen first, whether owners can visit even earlier and whether people are allowed to cross the borders between Wales and England.
We want to thank everyone who has continued to support us - whether by tuning in to our daily entertainment livestream CBTV, sending us messages over social media, writing your lovely memories, booking holidays way in the future to help keep us in business - it means a lot and we can't wait to welcome you back sooner rather than later. 
As ever, we hope you are staying safe and wish you all the best,
The Scarrott Family