Rules for Indoor Facilities at Vale Holiday Parks
Please find below, the latest regulations to follow at Vale Holiday Parks
Restaurant & Indoor Facilities Rules
Please note that we have introduced these new rules to fit in with government regulations. We apologise if they impact you negatively, but we are just trying our hardest to keep all our guests, owners and staff safe.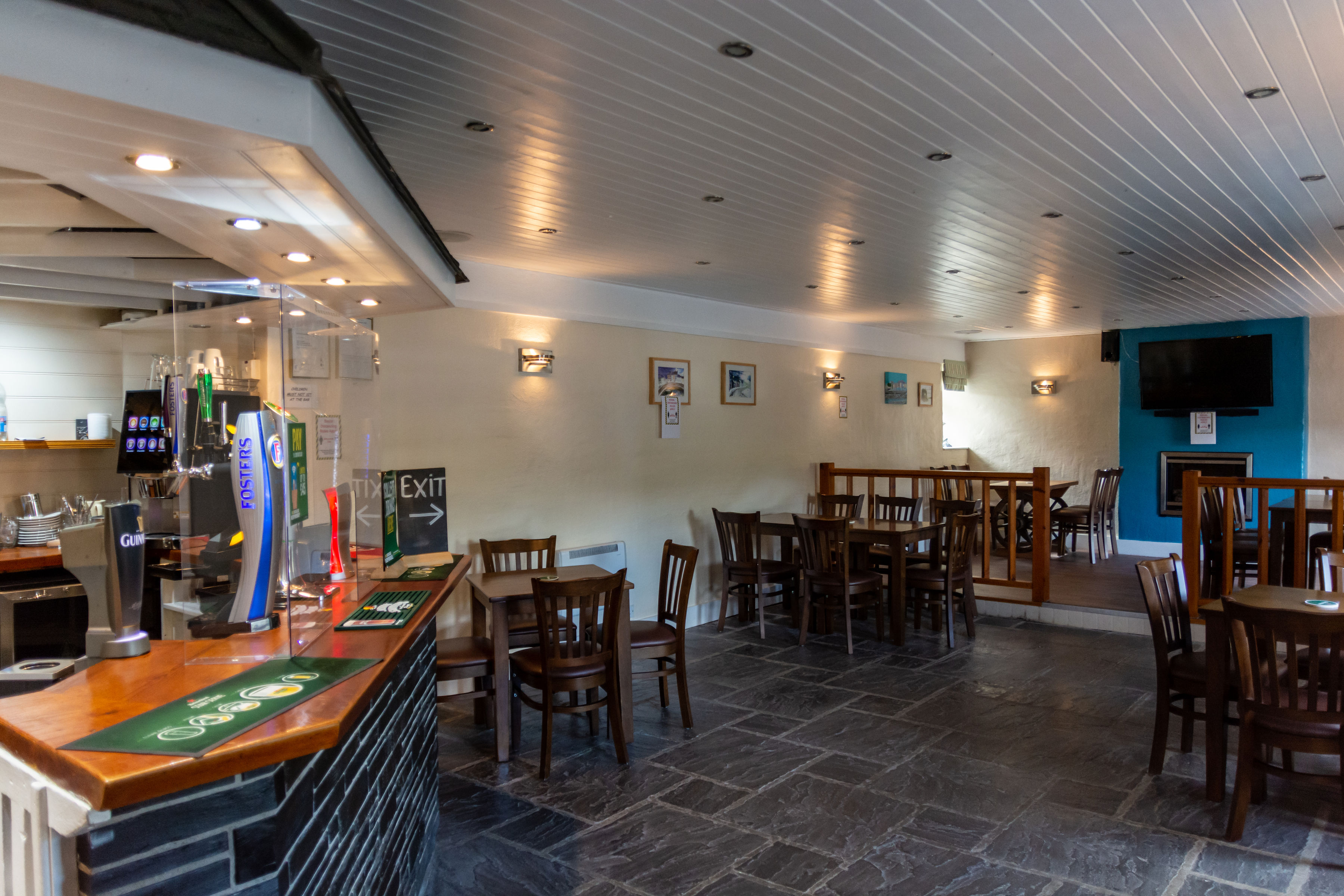 Bar/Restaurant opening times at Vale Holiday Parks
✅ Every night of the week:
9:30pm: Last orders
10:00pm: We will not serve alcohol after 10pm
10:20pm: Bars close, everyone must leave. If you've not finished your drink at this time, you can either leave it behind or we will provide plastic containers to take it back to your caravan.
We ask all guests and owners to please help us in following these rules so we can remain compliant with the law. We retain the right to not accept excessive or silly last orders. Please work with us to stay within the law.
Ordering food/drink
When ordering food or drink at any of our establishments, please note:
❌ Don't go to the bar to order
✅ We are operating a table service only
How to order
At Grondre and ParcFarm, we are excited to announce our new app. Use your phone's QR scanner to access the app where you can order and pay.
At our holiday other parks, we will be operating our usual service with waitstaff. 
Supervising children
If you chose to bring your kids to our bars/restaurants, make sure that they are kept an eye on at all times. That includes being accompanied when going to the loo.
We understand how much energy and excitement kids have (especially on holiday!) but at this point in time, it is just not fair to let them run off when indoors.
If you don't keep an eye on them, they can easily get too close to other guests and staff, and make other households feel very uncomfortable. Something no one wants on their holidays.
The vast majority of parents and carers take excellent care of their children when on our parks, but we just wanted to reiterate the importance of constant supervision when inside all indoor facilities. Thank you!
Wearing a mask
✅ Please wear a mask at all times when indoors EXCEPT when you're sat at your table. That includes:
When first entering the establishment, before you've sat down
If you need to leave your seat to go to the toilet
If you are playing pool or darts
✅ Though children under 11 aren't required by law to wear masks, we would greatly appreciate if children of all ages could wear masks
Exceptions to mask wearing
Of course, some people have very fair reasons to not wear a mask, and they are allowed to enter our facilities as long as they have their proof of exemption.
Please remember that we are just trying to keep our guests as safe as possible. We want to give everyone as pleasant an eating or drinking experience, but we must stick to the government guidelines.
✅ If you are someone who doesn't have to wear a mask, we would appreciate it if you could let our staff know when you first enter our establishments, to save any awkward encounters. If you are able to wear protection such as a visor, that would be greatly appreciated!
❌ If you refuse to wear a mask and don't have proof of exemption, we retain the right to not accept you into our facilities.
✅ If you're at a venue and see someone without a mask, please don't make them feel uncomfortable. Many people have invisible illnesses or reasons they can't wear a mask. We will be addressing people without masks ourselves, so even if you see someone without one, we probably have already had a discussion with them.
Table size
To maintain social distancing, we have set up all our restaurants and pubs with tables for no more than 6 people, spaced 2 metres apart.
✅ Please, do not bring more chairs to any tables. Tables are for 6 people only.
Even in parties of guests where there are more than 6 people, we ask that you request 2 tables next to each other rather than trying to fit round one table. 
Note: that if there are children within your party, they can't be left unsupervised on their own table. There must always be an adult supervising children.
To explain why we are enforcing this - it's because once there are more than six people around the table, it is incredibly difficult for us to tell whether it's 1 household or many households congregating. Obviously, the latter is against social distancing guidelines and therefore not something we would tolerate.
Safety Comes First
As our holiday parks are open now, safety comes first and closed facilities are done so to follow governement regulations and keep everyone feeling safe and secure.
If you are interested in the other safety measures we have implemented for our guests, owners and staff at Vale Holiday Parks, please find them here: