Dolphin Spotting in Cardigan Bay
Our top tips on how, where and when to spot dolphins in Cardigan Bay
Yes, you read that correctly - you really can see dolphins in Cardigan Bay! There are only two pods of bottlenose dolphins in the UK and the larger can be found in Cardigan Bay.  It's estimated that there are 300 dolphins in these Welsh waters.

If you're staying at any of our holiday parks near Cardigan Bay including The Village, Ocean Heights, Gilfach or Fishguard, you're ideally positioned to spot our finned friends. 
When is the best time of the year to spot dolphins?
You can spot these bottlenose dolphins all year round, but the summer months are your best bet. The numbers reach a peak in late September and October.
Where's the best place to spot dolphins?
In early summer months, you'll need to be slightly further up the coast (near Aberystwyth). Then, throughout summer they move further south to New Quay. However, they are a common sighting as far down the coast as Fishguard.
New Quay is the hot spot for seeing dolphins
- Visit Wales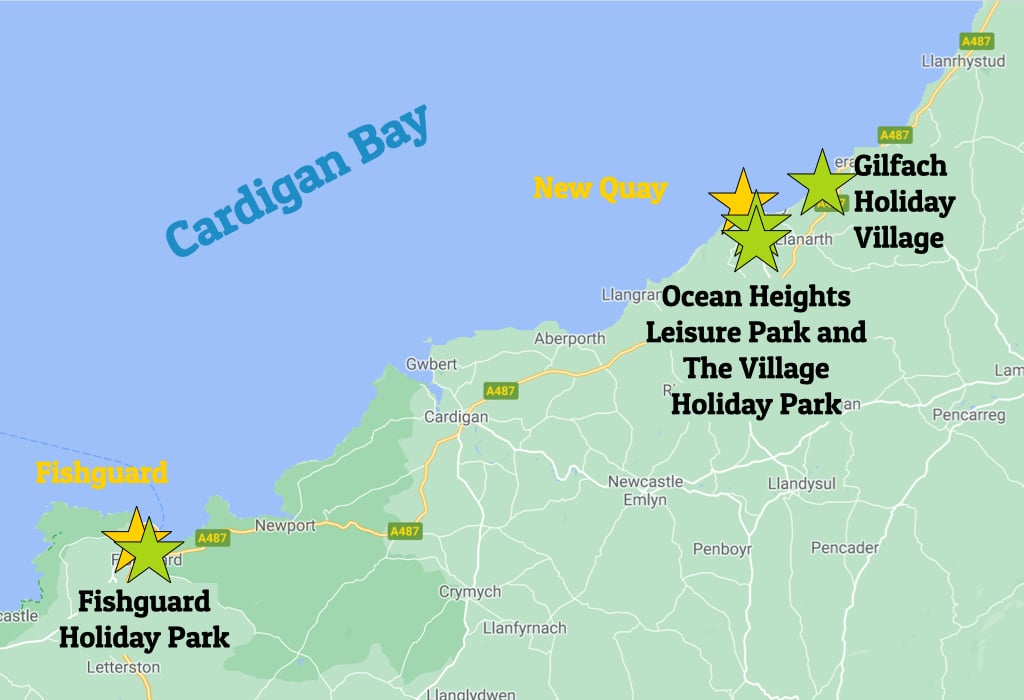 How do I go dolphin spotting?
For those of us who prefer to stay on dry land, head to the harbours at Wales' seaside resorts like Aberaeron, New Quay and Fishguard, grab an ice cream and keep your eyes peeled on the horizon.
If you're feeling more adventurous, why not take a dolphin-spotting boat trip? Though a dolphin-sighting can't be 100% guaranteed (they are wild animals after all!), bottlenose dolphins are also known for their playfulness, curiosity, and aren't afraid to get right up to the boats.
What other sealife is there at Cardigan Bay?
The area of coast between Ceibwr and Aberarth is a Special Area of Conservation or SAC, and is a hub of marine wildlife. As well as dolphins, you might also be lucky enough to see grey seals or porpoise along this coastal stretch, while coral reefs and ancient sandbanks flourish underwater.
Good luck dolphin spotting!
Spotting a dolphin is a thrilling experience and something you'll be able to talk about long after your holiday is over. If you're lucky enough to catch a glimpse of a dolphin while staying at any of our parks, tell us about it. Tag us on Facebook or Instagram and we'll share our favourites.
Check out our holiday parks by Cardigan Bay: