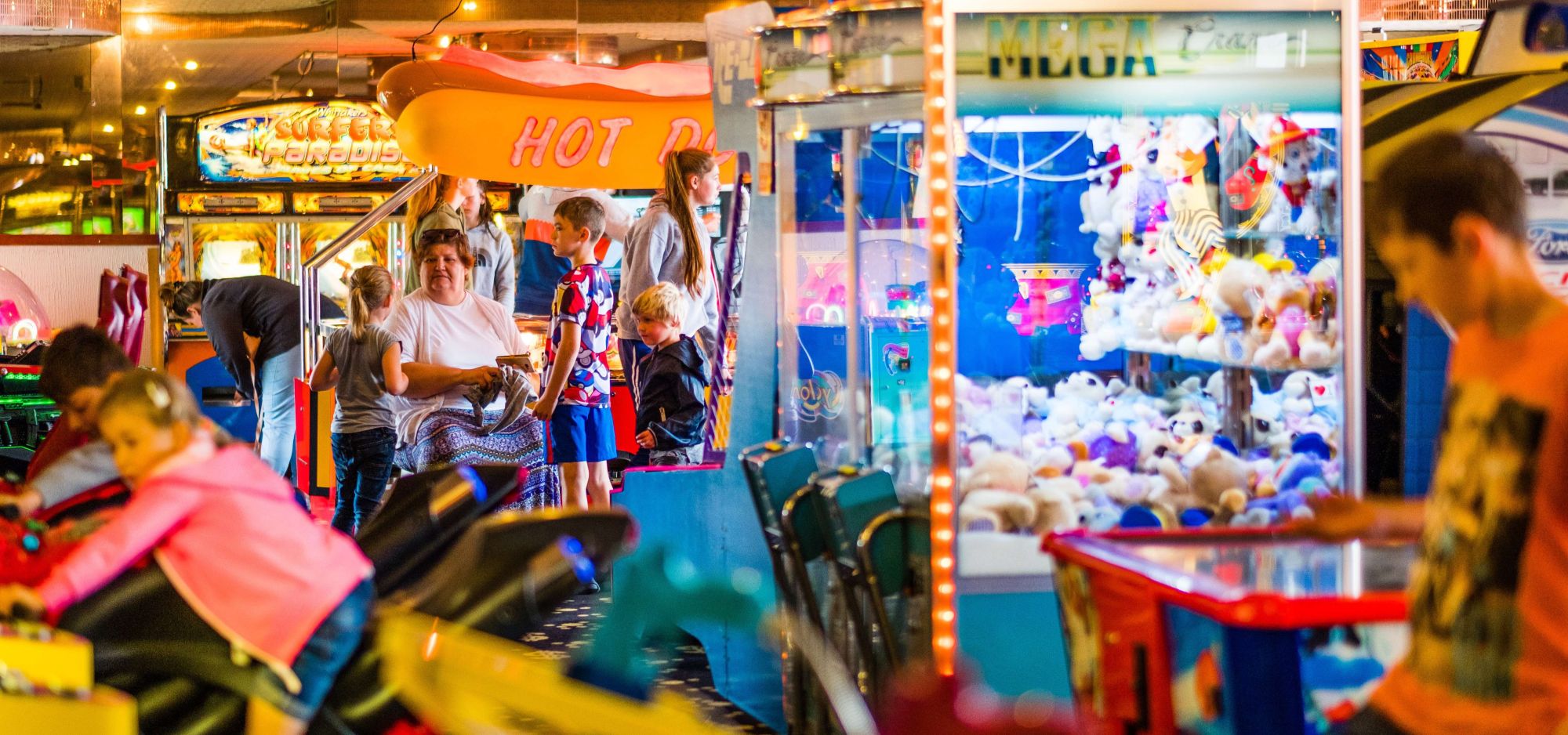 Holiday Parks with Lots to Do
Clubhouses, swimming pools, playgrounds and bars… the fun doesn't stop at these holiday parks
Holidays with lots to do
If you want a holiday park that has it all, you've found the right place! These are our top parks which have plenty of fun facilities and restaurants for all ages to enjoy.
They're great for families, groups of friends and people who love a lively atmosphere on holiday with everything you need right there, rather than holiday parks with minimal facilities.
Plus, by choosing a location with loads to do, you can really lessen the stress of your holiday. Right on your doorstep are places to eat and drink and activities to enjoy.
We have parks with swimming pools, some indoors and outdoors (or both at Ocean Heights!). Or perhaps you want a park with its own clubhouse, complete with a restaurant and bar, so you can kick back on your holiday.
Our parks also have great facilities for little ones. Whether that be indoor arcades, outdoor play areas or even a sea-front arcade at Clarach Bay, your kids will have a ball.
Find out more about the Vale Holiday Parks with swimming pools.
Pack your holiday full of happy memories at Vale Holiday Parks! You can find out more below on what's available at each park.
Vale Holiday Parks with facilities
Vale Holiday Park Facilities:
Facilities Frequently Asked Questions
QDo you allow dogs at your holiday parks?

A

Yes, we allow up to 2 well-behaved dogs at our holiday parks but require them to be kept on a lead when outside your accommodation

QWhen are your swimming pools open?

A

Our indoor pools open throughout the season. The outdoor pools are open during the summer months. Find out more about our pools HERE

QWhen are the bars open?

A

Our bars and restaurants are open throughout the holiday season. Please note, some only open on the weekend.

QDo you do a Sunday Carvery?

A

Selected parks which have clubhouses offer a Sunday carvery option. Please get in touch with your park to check if they do

QDo your holiday parks have beaches?

A

Clarach Bay is across the road from an award-winning beach. Gilfach has a small, private shingle and sand beach.

Find out more about our holiday parks by the sea >

QDo your holiday parks have gyms?

A

ParcFarm in North Wales has a gym available to those over the age of 18

QCan I buy a holiday home at these parks?

A

Yes, please visit valecaravansales.com for details of holiday homes for sale at selected holiday parks