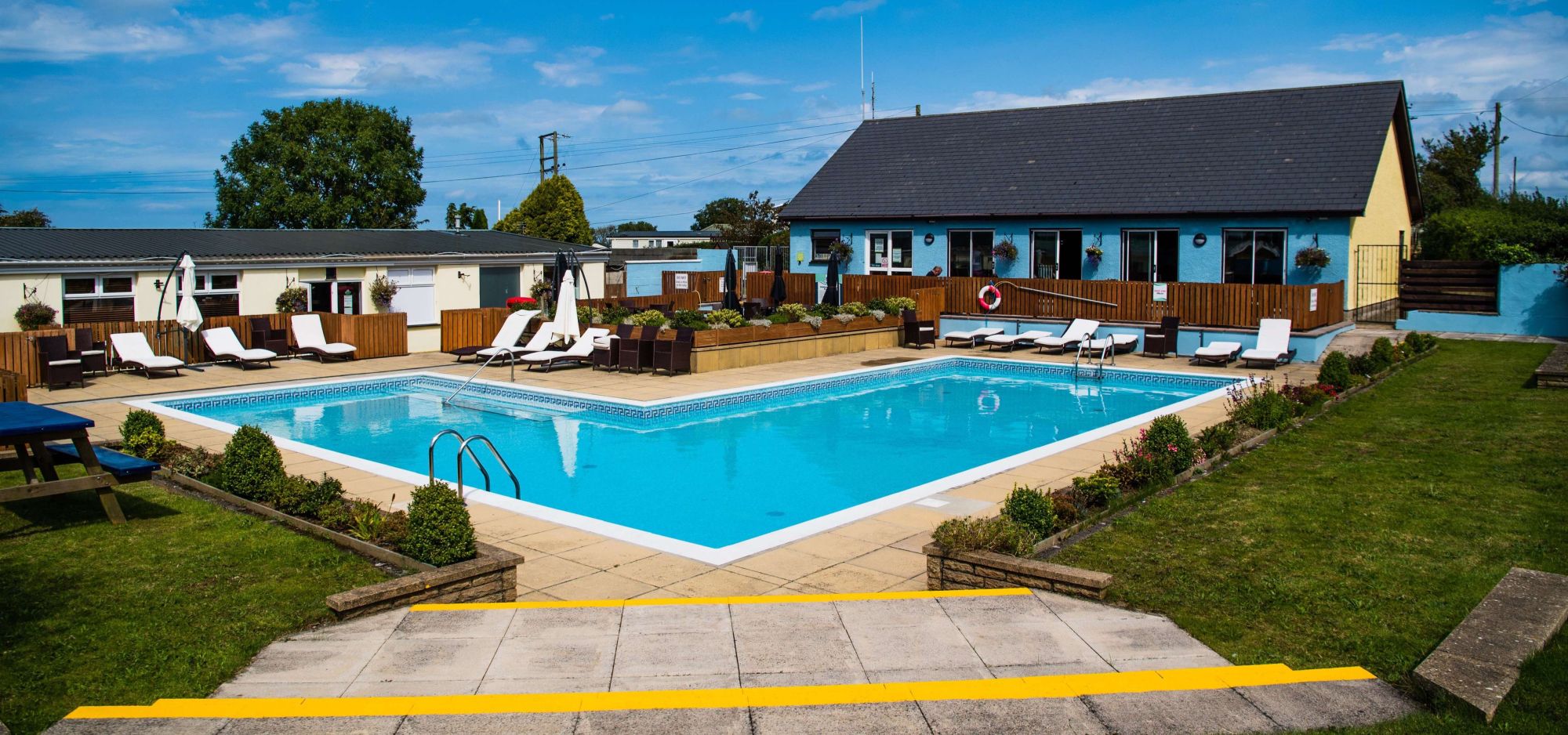 Holiday Parks with Swimming Pools
Holiday parks with swimming pools are always a popular choice for families and it's clear why!
Heated indoor and outdoor swimming pools in Wales
Kids love the swimming pools at Vale Holiday Parks. Swimming can be a fun exercise and a great way for little ones to burn off excess energy. 
Our swimming pools are very child-friendly, perfect for playing in and not very deep. That being said, all guests and owners are welcome to our pools.
Seven of our parks have lovely heated swimming pools, both indoors and outdoors:
Our heated indoor pools are open from the end of March until November*, so no matter the weather you can still have a whale of a time in the pool!
Our heated outdoor pools are open from around the end of May to the end of August*, making them the perfect way to cool off during summer or relax next to with a good holiday read.
Of course, we also have some holiday parks by the sea if you fancy a dip in colder water! Or, for more relaxing waters, some of our holiday parks have hot tub accommodation. 
Holidays with a pool are always a big hit with kiddos (and parents looking to keep them entertained!). Of course, safety is paramount and so we urge parents or guardians to be responsible. 
*Approximate opening times, please check with your holiday park for exact dates
Holiday parks with swimming pools
Staying Safe at our Pools
Swimming Pool FAQs
QAre your swimming pools heated?

A

Yes, our indoor and outdoor pools are all heated

QWhen are your swimming pools open?

A

Indoor pools: open from March until later in the year

Outdoor pools: open from Whitsun until the end of August

QCan I bring inflatables to your pools?

A

No, people cannot bring inflatables

QCan children use the pools without supervision?

A

No, we ask that all children under the age of 15 are supervised by a parent or guardian

QIs there a lifeguard?

A

No, our pools don't have lifeguard supervision