Gilfach Apartments
at Gilfach Holiday Village
One double bedroom sleeps two guests
Small en suite shower room with shower
Fully central heated
Hot tub apartments available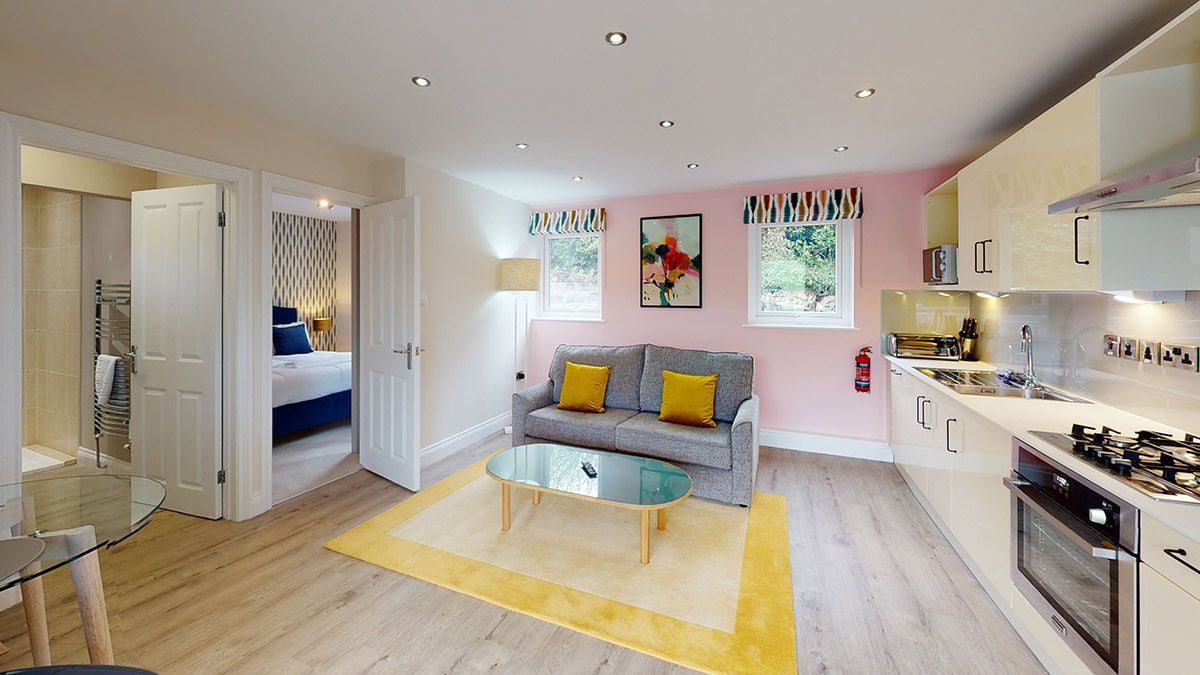 Luxury holiday apartments for one or two
The 1-bed holiday apartments at Gilfach are ideal for couples looking for a romantic getaway or solo travellers who want an apartment with self-catering facilities.
Holiday apartment features
The apartments have been recently renovated to have a contemporary, light and airy style. They are spacious for one or two people, with an open plan living, dining and kitchen area.
You can't beat the beautiful sea views from the living area!
These holiday apartments are lots of extra special features including rainfall showers and wine coolers. The ground-floor apartments even have their own decking area with outdoor furniture and hot tubs!
Please note that these apartments are not dog friendly.
Bijou Cottage
The Bijou Cottage at Gilfach Holiday Village is another 1 bed accommodation option at Gilfach Holiday Village with a hot tub. It has similar features to the apartments but is set over two stories in an upside-down layout (with the bedroom on the ground floor). It has a beautiful Juliet Balcony on the 1st floor overlooking Cardigan Bay.
Flatscreen TV
Bed linen, duvet and pillows included
Microwave, dishwasher & fridge (with freezer compartment)
Don't just take our word for it…
Other accommodation at Gilfach Holiday Village