How to Enjoy ParcFarm in North Wales
North Wales is arguably one of the most beautiful areas in the United Kingdom. With rolling hills, dramatic coastlines and an array of serene nature reserves and parks, the area is the perfect haven in which to truly relax and unwind. And those staying in ParcFarm Holiday Park needn't worry about being short of things to do; there are also a huge range of local attractions in North Wales for all the family to enjoy – from outdoor walks to days out at animal sanctuaries and adventure parks. Why not take a trip out from our caravan holiday park in Wales, to see what the local area has to offer?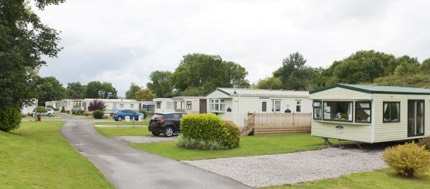 Scenic Walks
For keen walkers, Pembrokeshire is the right place to spend time. Close to many of the main caravan parks of North Wales, a 26 mile trail was recently instated between Newport and Wiseman's Bridge in the Amroth area. The aim of the trail was to encourage people to get outdoors and enjoy the delights of the local area – either by walking, by cycling or even on horseback. This trail has both inland and coastal sections, the inland parts crossing the beautiful Presili Hills – where the distinctive blue stone used to build Stonehenge came from. You can choose to walk all or part of the trail; see here for a map of the area and choose the best route for your requirements.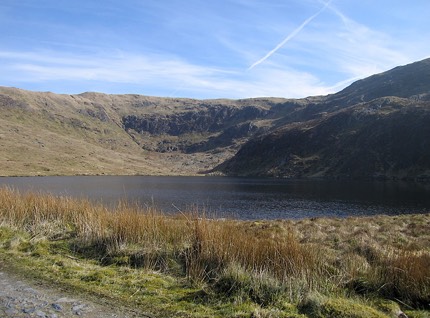 © Copyright Rudi Winter and licensed for reuse under this Creative Commons Licence.
View Local Wildlife
Fancy seeing one of the Big Five roaming freely in Wales? You don't need to head to Africa; you can see real buffalo at the Teifi Marshes. These spectacular animals were brought in to help protect the area's ecosystem by managing the nettle, bramble and blackthorn that had become a threat to the local area. You'll not only see buffalo, but also a huge variety of other flora, fauna and wildlife that call the Marshes home.
Wildlife enthusiasts can also spot puffins during a trip to Skomer Island. There are various excursions to the island that have been designed to let people watch these mesmerising birds flying, feeding underwater and just generally going about their lives in Northern Wales. On any of these trips, which can involve boat rides and snorkelling, you are also likely to see grey seals, which spend much of their time feeding on the rocks around the island.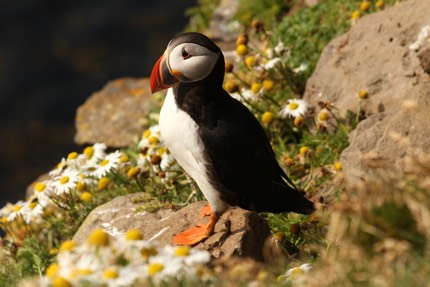 History and Architecture
If sight-seeing is more your thing, there are plenty of activities in North Wales, particularly in the Wrexham vicinity. The area is home to several gloriously grand castles, such as Chirk Castle in Wrexham itself. This magnificent fortress is a fine example of medieval architecture and is open to the public to come and view. Visitors can look around many of the castle's beautiful rooms, walk outside in the grounds and enjoy its Courtyard tea room serving seasonal food, cream teas and cakes. There is also a gift shop full of locally-sourced goodies.
There is also the Erddig Estate just outside of Wrexham. This 1,200 acre home and garden is one of the area's local treasures. Seeped in a rich history of family stories, visitors can get carried away in these grounds, travelling back to days gone by. The estate has its own gift shop and tea room, as well as selling a selection of peat-free plants. It is also well known for its home-brewed cider!
Pretty Seaside Towns
A stay at ParcFarm family holiday park in Wales wouldn't be complete without a visit to one of the area's pretty seaside resorts. A firm favourite is Aberystwyth, with its colourful rows of beach houses, beautiful bay and hive of restaurants, cafés and shops. For those that are looking for entertainment after hours, Aberystwyth also has a buzzing nightlife scene, due in most part to being a university town housing around seven thousand students.
Aberystwyth also boasts an attractive cliff railway, which is the longest of its kind in the whole of the United Kingdom. A ride on the railway is certainly an interesting experience; climbing up Constitution Hill from the promenade, you'll reach the summit, which has amazing views over the town and out to sea.
There are also several other towns close by that are worth a visit; Tenby is another attractive beach resort, boasting award-winning beaches and an intriguing historical town that is ripe for exploring! Carmarthen is also brimming with activities; it is home to several nice parks and gardens, and has a modern centre equipped with a new shopping complex, cinema and bowling alley.
Family Fun and Adventure
There are a range of adventure parks and theme parks in the local area. Oakwood Theme Park is a firm favourite among both families and thrill-seekers; its selection of white knuckle rides and children's entertainment means that there is something to do here for everyone. The park is open from March to October and daily opening hours depend on the time of year.
Folly Farm is a great place for young families; situated right in the middle of Pembrokeshire, it is one of Wales' largest attractions. Its prime selling point is its vintage funfair, which encapsulates all the simple pleasures of a day out in a bygone era. Aside from its beautiful fair, Folly Farm is also where more than 200 exotic animals call home; lions, meerkats and armadillos are some of the firm favourites.
If water parks are more your thing, how about a trip to Blue Lagoon Water Park? The facility boasts the area's only eco-friendly pool, featuring a wave machine, a river rapids ride and two flume rides. The flumes are not for the faint-hearted, though; they will hurtle you from inside a coracle-shaped building, to outside of it, and then back inside again for a dip into the pool! A firm favourite as a family day out or just simply a bit of fun for a group of adults, this local treasure is definitely worth a visit.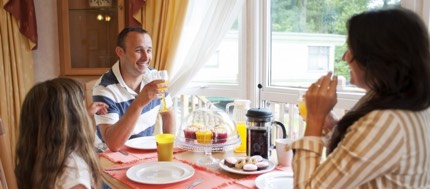 So whatever your preferences in a holiday, you won't be disappointed in a break at our static caravan park on the Wales coast. With something for everyone – from young to old – bring the whole family to ParcFarm and have a break to truly remember.