Your holiday home, where you want it...
Found the perfect caravan or holiday lodge on our website? Now you can decide which of our holiday parks it's located at!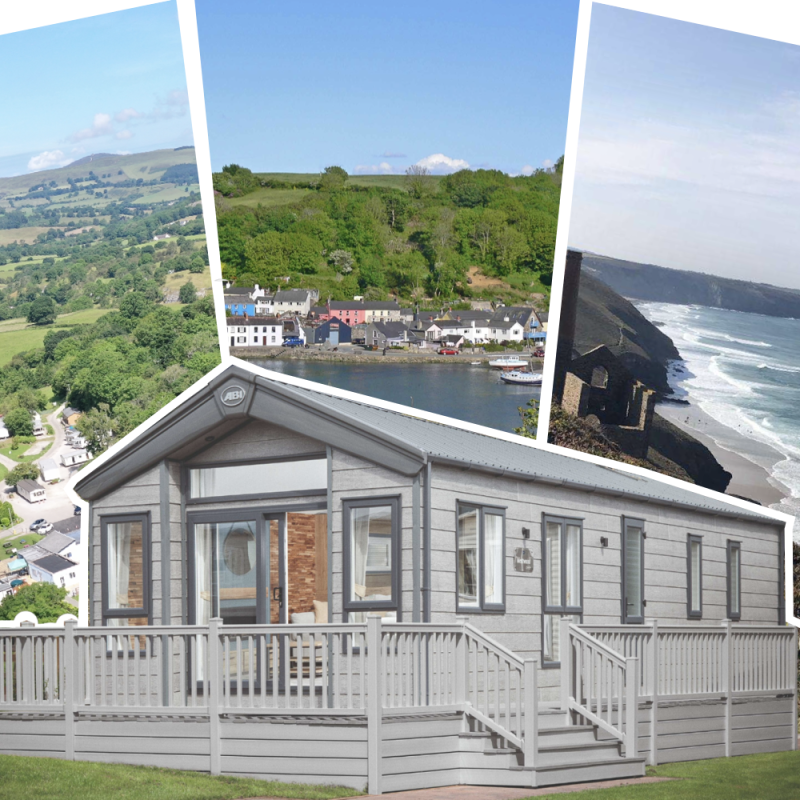 Choose your dream holiday destination
We've introduced an exciting new feature to the holiday homes for sale section of our website - selected Vale holiday homes can be sited at the holiday park of your choice.
If you've always dreamed of having a caravan with sea views or a lodge in the peaceful countryside, you can pick which of our holiday parks suits you best! Please note, this is for selected holiday homes purchased from Vale Holiday Parks. You can't bring your own holiday home to our holiday parks.
How to change the location of your caravan
The caravans and lodges applicable for this feature are all listed as 'at Multiple Locations'.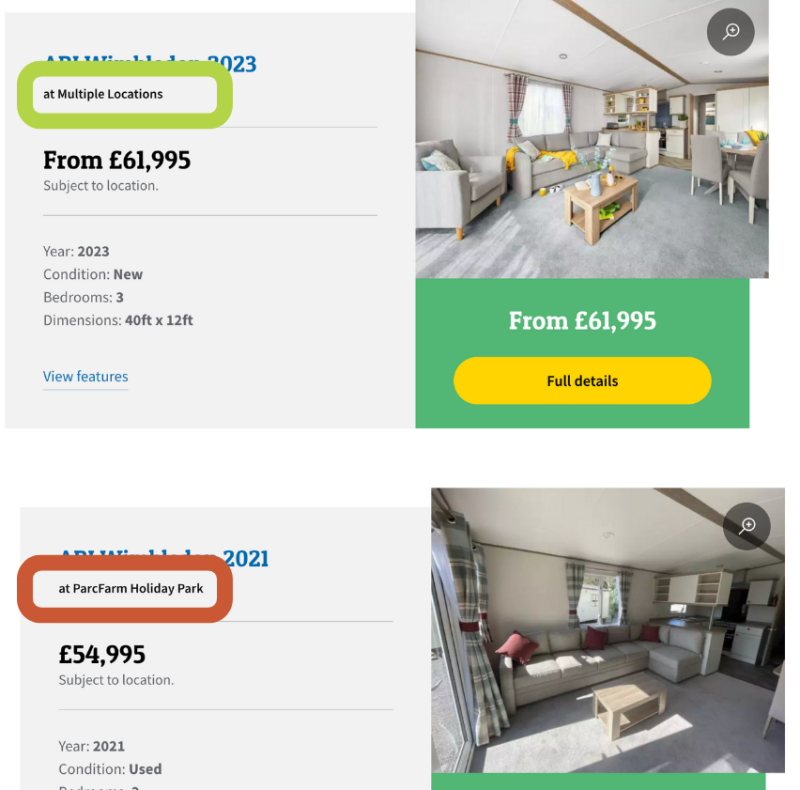 In this example, the top holiday home can be sited at different holiday parks, whereas the bottom is available at ParcFarm Holiday Park only.
After you've found your holiday home, click on the 'Pick your own park' or 'Multiple Locations' button to choose your holiday park.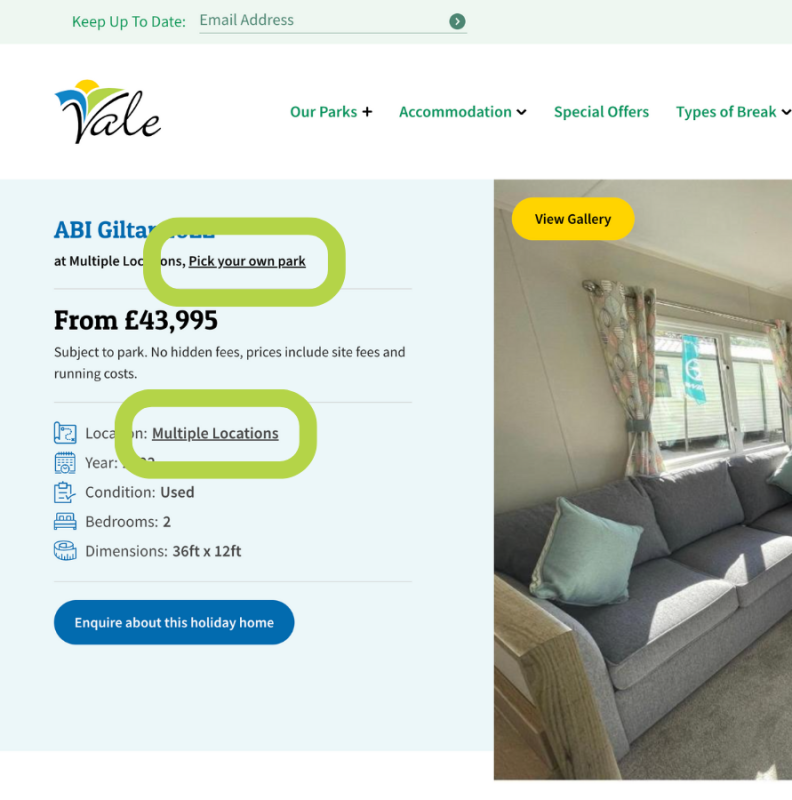 Then, you can choose from the list of holiday parks the caravan or lodge can be moved to. The holiday home might be a different price at different parks based on availability and the park's facilities. 
Vale Holiday Parks with holiday homes for sale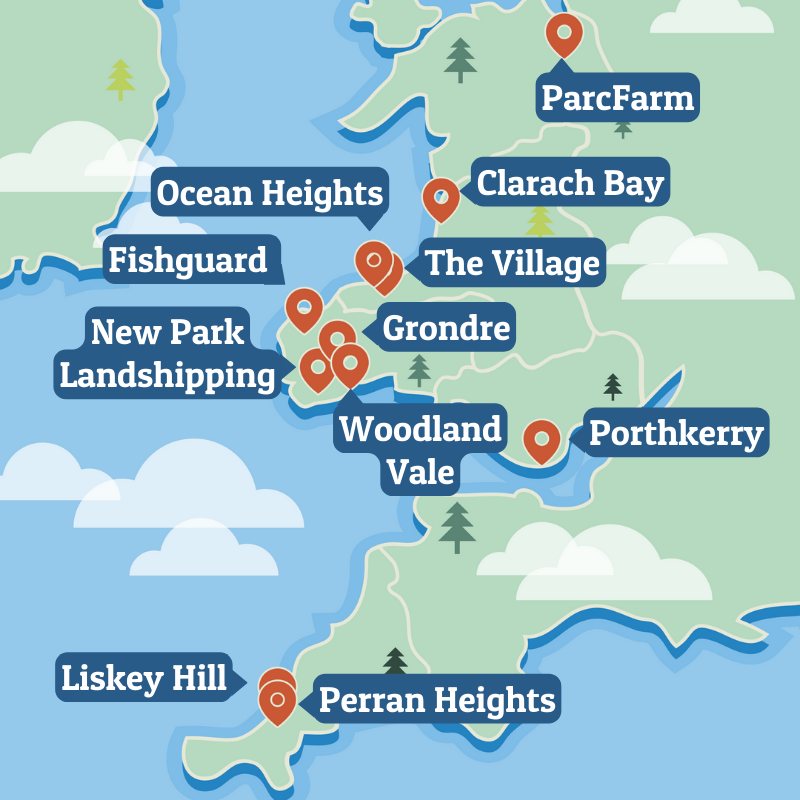 Subject to availability.
Click the map to find out more about all the Vale Holiday Parks.
Your holiday home in your perfect location
Once you've decided which holiday park you want to site your caravan at, or if you'd simply like more information, submit an enquiry and we will get back to you shortly.
Browse all our holiday homes for sale and remember to look out for the ones available at multiple locations: