Why your kids will love holidaying in New Quay, Wales
Looking for a beautiful holiday for your family? Situated in Cardigan Bay, on the coast of West Wales, New Quay is the ideal holiday destination for families. From dolphins to Dylan Thomas the picturesque seaside town has everything you could want for a family getaway. 
What can we do?
There's no need to fly to a foreign climate for stunning sandy beaches, you'll find a wealth of award winning beaches in New Quay and the surrounding area. There are three town beaches in New Quay: Harbour Beach, Traeth Gwyn and Dolau. Harbour Beach is patrolled by lifeguards during the busy summer months so it's an ideal place to take the kids! You could even surf in the clear waters! The surf's good but the waves aren't too large, fantastic conditions for teaching your children! If they don't fancy surfing, they could also take a bodyboard out on the water. If you're a thrill-seeking family you could take part in some watersports, including paddle boarding or kayaking.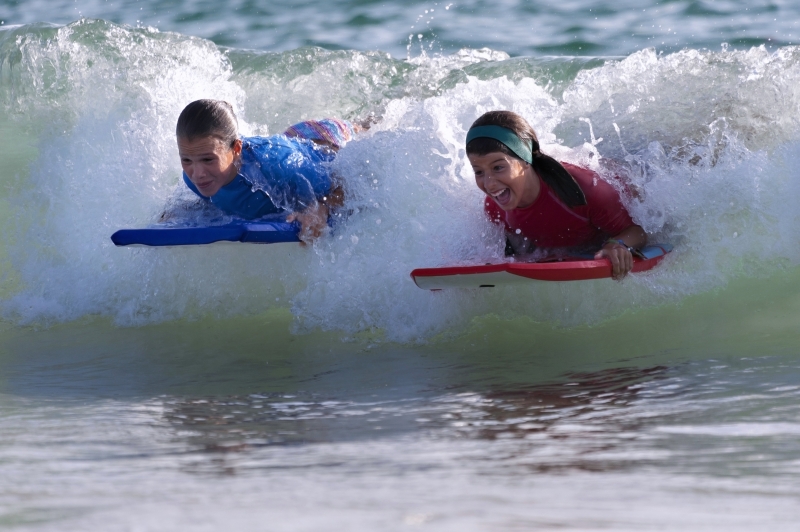 Cardigan Bay is famed for it's spectacular coastal walks. There's a range of walks for both experienced and novice hikers, perfect for the whole family. You might enjoy a walk from New Quay to Cwm Tydu, perfect for little legs as you can get the bus back! Check details of bus routes and timetables for the area as they will make your adventures through the hamlets and villages of Cardigan much easier, especially with little ones!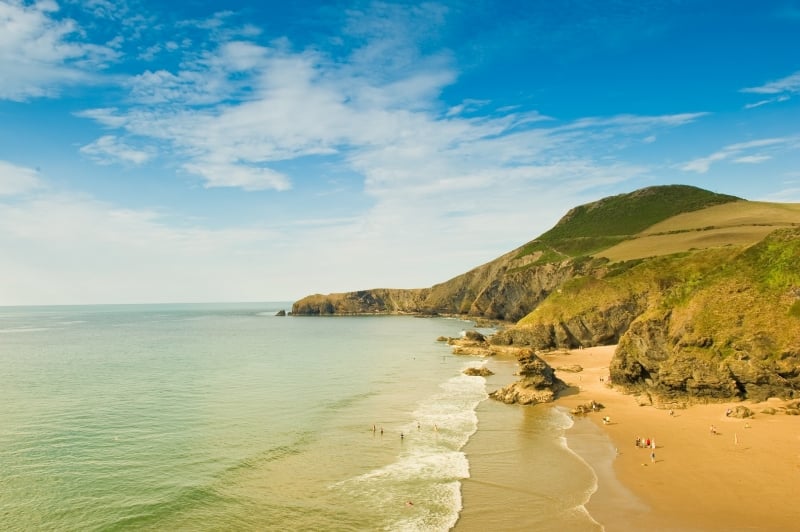 Any animal lovers in the family? New Quay is probably the best place in Britain to see wild dolphins! They can often be seen from the shore or you could take a boat trip to see a variety of native New Quay wildlife including dolphins, seals and seabirds! You could also visit the marine wildlife centre or even the New Quay honey farm which is the largest bee farm in Wales! You'll be able to enjoy a live bee exhibition or shop for honey, mead and bees wax! Blow your kids away with a visit to the Animalarium Borth Educational Zoo. They provide a home for unwanted zoo animals and exotic pets and offer a range of activities for your family to take part in. You can get up close and personal with reptiles, witness feeding times or take part in the free bunny and pony grooming sessions!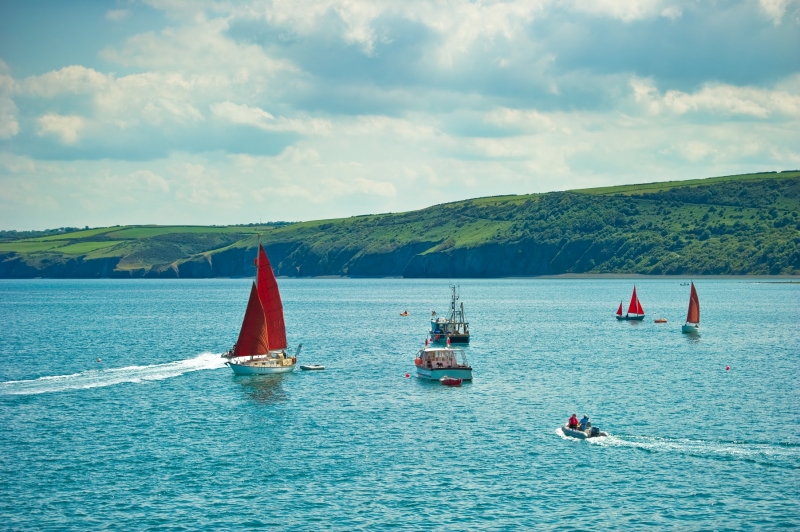 Get the kids active and maybe even catch dinner with a fishing trip! You can enjoy beach or boat fishing. Take a fishing trip from the pier of New Quay village and the kids can learn about the wildlife and species of the area while they fish! Another great choice for kids is crab fishing trips! They'll be able to catch their own crabs, prawns, shrimps, lobsters and get up close and personal with the shellfish living at the bottom of the sea. If any crabs you catch are legally big enough to eat you can take them home to cook for dinner!  
Kids and adults alike will relish learning about the rich history of New Quay. It was once a flourishing shipbuilding centre and fishing port, with a criminal underbelly smuggling spirits and tobacco! It was also home to Dylan Thomas for a short time in 1944/45 and the locals he knew are believed to be inspiration for many of the characters in his most widely acclaimed work 'Under Milk Wood.' 
 
Where can we visit?
Find the Georgian town of  Aberaeron just a few miles from New Quay. It was planned by Alban Thomas Jones Gwynne by Act of Parliament in 1807. It's grown from a small fishing village into a major trading port. Take a trip to the unspoilt town of Cardigan on the River Teifi and maybe even visit Cardigan Castle which is believed to be the site of the first ever Eisteddfod. Llangrannog is only eight miles to the south of New Quay. You'll love this quaint holiday resort with its beach, pubs and cafes. There is a fantastic walk to enjoy from Llangrannog to New Quay.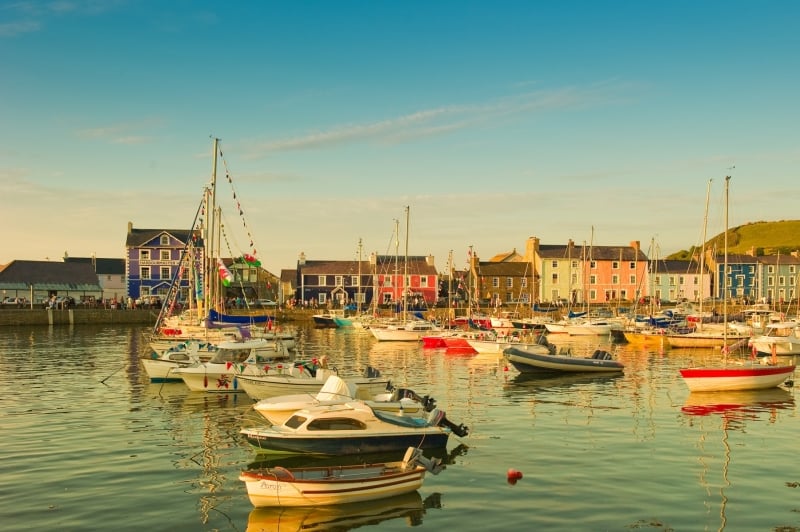 Where can we shop?
Leave shopping centres behind, in New Quay you'll enjoy the delights of adorable gift shops and art galleries alongside farmers markets and shops. If you're staying in self-catered accommodation there's convenient supermarkets as well. 
 
Where can we eat?
If you don't manage to catch any crabs, New Quay is home to a wide range of restaurants, pubs and cafes as well as fish and chip shops and takeaways! The Creme Pen Cei traditional ice cream parlour specialises in handmade gelato. 
 
Where can we stay?
Ocean Heights 
Mere minutes away from New Quay you'll find Ocean Heights leisure park. Ocean Heights is a 5 star park where you can choose from a range of different caravan accommodation. The Ocean Heights Country club serves food to eat-in or takeaway including a Sunday carvery and is home to cabaret and evening entertainment during peak season. You can also enjoy a heated outdoor swimming pool, BBQ area, outdoor children's play area, outdoor sports court, amusement arcade and pool table! There's even facilities such as a launderette which can be very useful when you're holidaying with kids!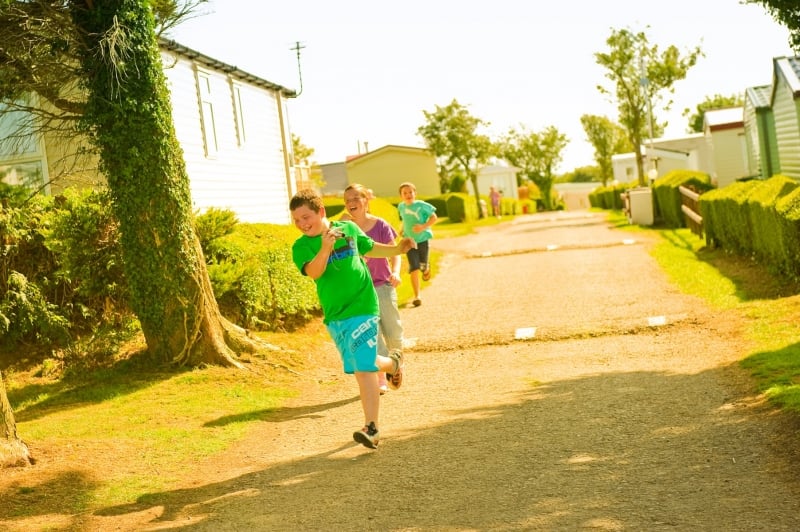 The Village
If your perfect holiday accommodation is a peaceful, country caravan pack set in beautifully landscaped grounds, look no further than The Village holiday park. It's ideally located for adventure seekers who wish to discover the secret coves of the coast. Your family will love the outdoor heated swimming pool and children's outdoor play area while also enjoying full access to all of the facilities of Ocean Heights leisure park!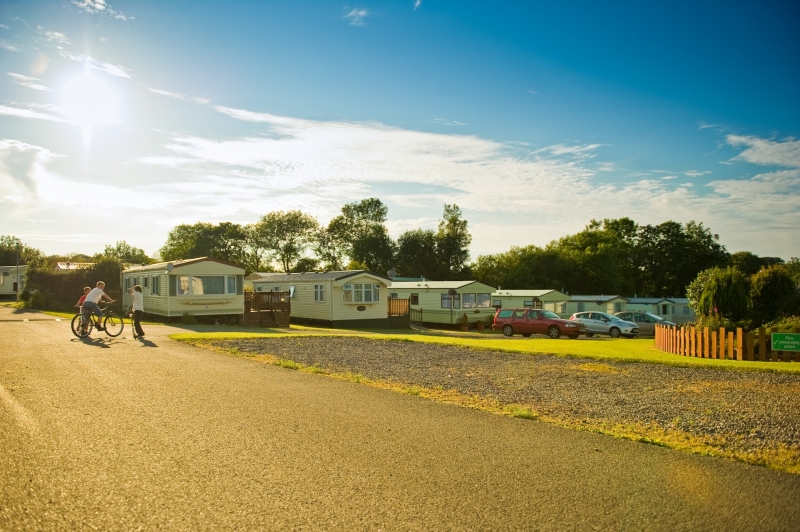 If you enjoy more freedom on your holidays touring at both parks are perfect. During your stay with us you'll have full access to amenities including showers and toilets, electricity, launderette and ironing facilities.
 
Don't take our word for it, explore New Quay with your family and book a holiday today!