6 of the Best Dog-Friendly Walks in Mid-Wales
These six walks are perfect for exploring the beautiful Welsh countryside with your four-legged friend.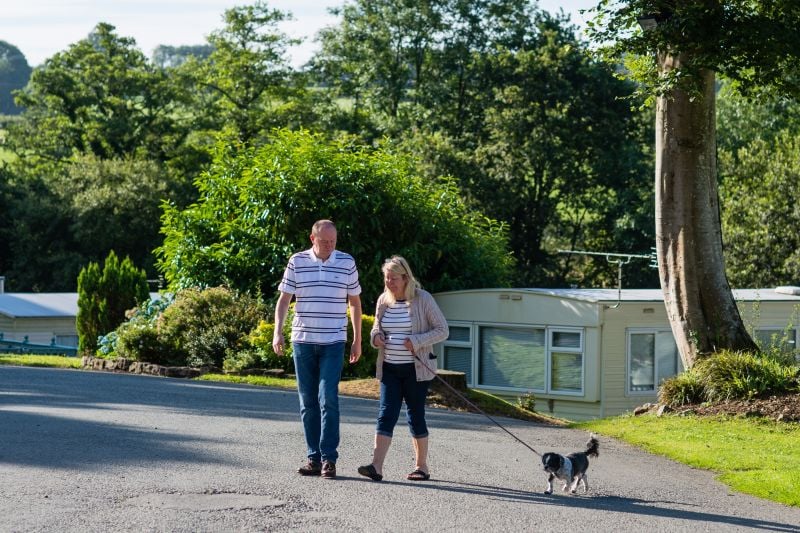 Wales is an ideal holiday destination for dog owners. We know how important it is to have dog-friendly facilities, beaches and walking routes. So below, we've rounded up 6 of the best walks in the mid-Wales region (which you'll love as much as your pet).
Don't have a dog? Doesn't matter! Our list has a variety of walks that are sure to take your fancy. From cliff walking to countryside rambles, decent climbs to flatter paths, the mid-Wales region is perfect to explore on foot. 
The 6 best dog walks
1. The Cei Bach Circular Walk
🥾 Distance:

1.5 miles / 2.4 kilometres

🗺 Walk type:

Circular route

📍 Close to:

New Quay

⭐️ Highlight

: Dog-friendly beach en route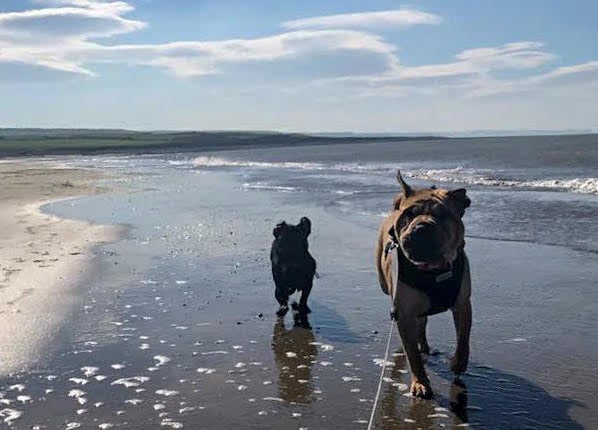 If you fancy a short, circular walk that offers some great views, the Cei Bach circular walk could be perfect for you. This relaxing and yet varied route passes through farmland, woods and along the coast, in only a mile and a half! 
There are some sections walking on grass, so this walk isn't suitable for buggies and if it's been raining, you may need your wellies. Make sure to time this walk with the low tide, and you can come back along the dog-friendly Cei Bach beach.
---
2. Aberaeron - Henfynyw
🥾 Distance:

4 miles / 6 kilometres

🗺 Walk type:

Circular route

📍 Close to:

Aberaeron

⭐️ Highlight:

A bit of a climb to stretch your legs!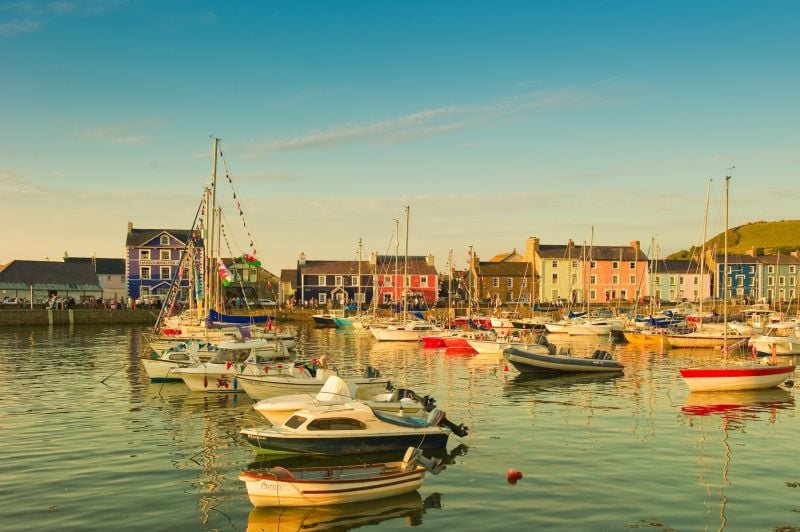 With a good stretch along the coastal path followed by some moderate to steep climbs, this is a great active walk.
Starting in the town of Aberaeron, follow the coast path to the south before turning inland and head up towards Henfynyw. The total ascent is about 600ft. From there, it's downhill back to Aberaeron. Starting and finishing in the town gives you plenty of places to enjoy a post-walk drink. 
---
3. New Quay Cliff walk
🥾 Distance:

Up to

6 miles / 10 kilometres

🗺 Walk type:

Circular

📍 Close to:

New Quay

⭐️ Highlight:

Great views from up on the cliffs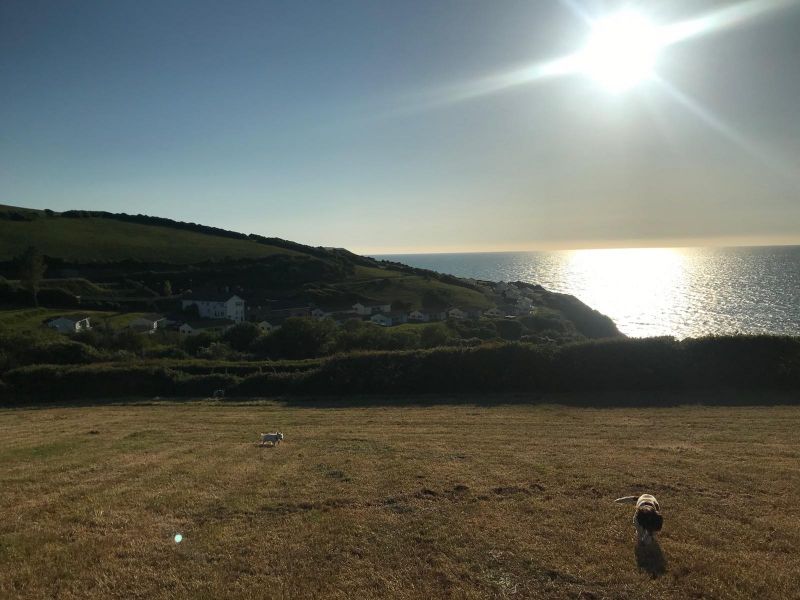 This circular route centres around the town of New Quay with sections taking you up to the cliffs. Keep an eye on the horizon and you may even be able to spot bottlenose dolphins, who make New Quay their home during the summer months. 
The New Quay Cliff Walk is also one of the most cultured dog walks in mid-Wales! Fans of the poet, Dylan Thomas, will love this walk. The town of New Quay was immortalised in his poem 'Quite early one morning', and the walk linked below follows in his footsteps. 
---
4. Two Woods Walk
🥾 Distance: 3.5 miles / 5.6 kilometres
🗺 Walk type: Circular
📍 Close to: Aberystwyth
⭐️ Highlight: Passes through nature reserves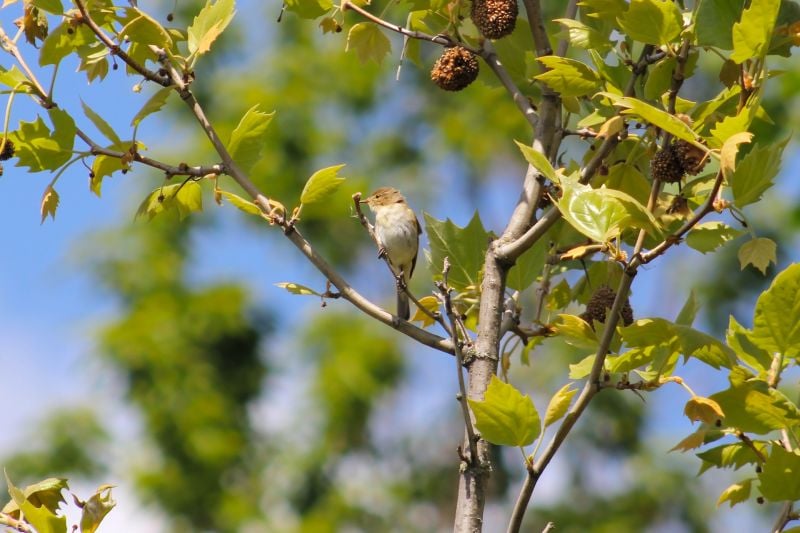 A brilliant walk for wildlife enthusiasts as this route takes you through two of Ceredigion's three wooded nature reserves, teaming with native flora, fauna and animals. 
The route starts in Aberystwyth at the Parc Natur Penglais before heading towards Coed y Cwm. It then goes past Clarach Bay Holiday Village before climbing Constitution Hill and heading back down to Aberystwyth. Please keep your dogs on a lead when necessary, as there are sections of this walk that pass through sheep fields.
---
5. Aeron Valley to Llanerchaeron
🥾 Distance: 

2.5 miles / 4 kilometres

🗺 Walk type:

Straight line

📍 Close to:

Aberaeron

⭐️ Highlight:

Riverside walk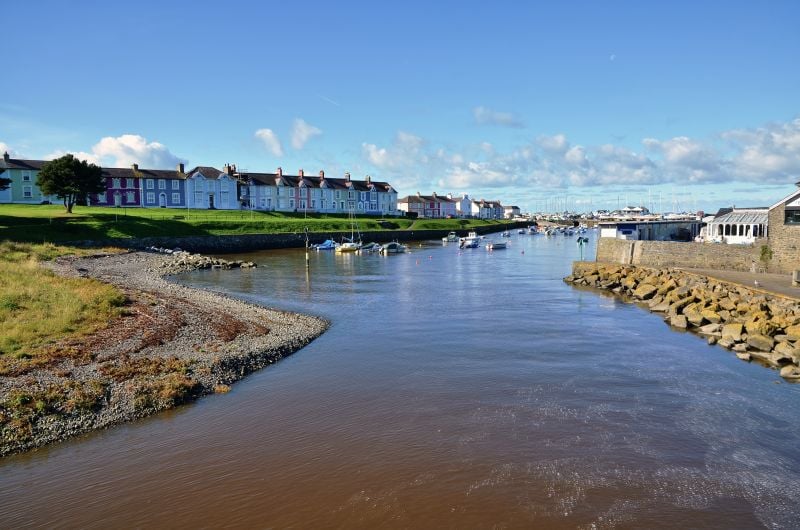 This is a lovely 4km route which follows the River Aeron towards the National Trust property at Llanerchaeron. It's a generally flat and easygoing route along the pretty Aeron Valley.
Start in the coastal town of Aberaeron and head inland following the river's northern banks. The start and end of this walk are by road, but the rest is a gravel-surfaced route that follows the old railway line right by the River Aeron. It's an easy to follow route which ends up at a fab National Trust property. Please note, this property only allows dogs on leads on the woodland and parkland walks, not in the main house.
---
6. The Ceredigion Coast Path
🥾 Distance:

The full Ceredigion Coast Path is 60 miles / 96 kilometres! But it's split into 7 manageable sections along the coast from 4.8 miles to 11.7 miles

🗺 Walk type:

Straight line

📍 Close to:

The path goes by all coastal towns of Ceredigion

⭐️ Highlight:

Spectacular views of all of Cardigan Bay throughout

The Ceredigion section of the Wales Coast Path is a 60 miles / 96 km route between the Teifi and Dyfi estuaries. It links coastal towns and villages along the spectacular scenery of the Cardigan Bay coastline. The path is rich in wildflowers, seabirds and a wealth of other wildlife that awaits the walker.
Recommended section: Aberporth to Llangrannog - 4.8 miles / 7.7 kilometres
Characterised by high cliffs and secluded beaches much of this section is designated heritage coast. The waterfall at Tresaith is probably the most spectacular of the many coastal cliff waterfalls along Cardigan Bay. 
---
The best of mid Wales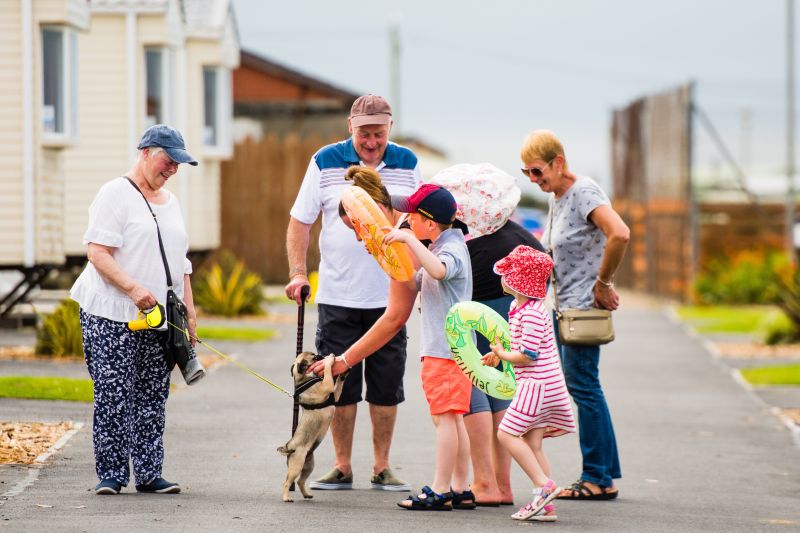 With the fresh country air and sea breezes, beautiful views and open spaces, and classic seaside resorts which welcome dogs, this part of the country provides excellent dog-walking. We hope you enjoy the above routes as much as your pups on your next mid Wales break.
Looking for somewhere to stay? We have three fantastic holiday parks in the mid Wales region, close to the coast. Click the links below to learn more about each park.
---
Clarach Bay Holiday Village
Close to Aberystwyth, Clarach Bay is the perfect family-fun holiday park. There are loads of fun things to do around the park, plenty of places to eat and even an awarding-winning beach.
---
Ocean Heights Leisure Park
Ocean Heights is one of our premium holiday parks located only minutes' drive from New Quay. It has loads of exciting park facilities including indoor and outdoor pools, and a country club.
---
The Village Holiday Park
The Village is our peaceful and quiet park in mid-Wales. Guests can travel a mile up the road to Ocean Heights for free use of its facilities, or enjoy the tranquility of this smaller holiday park. 
---
Gilfach Holiday Village
Gilfach is located right on the coast path so has gorgeous uninterrupted sea views. With chalets, cottages and apartments (some with hot tubs) there's a range of great accommodation to suit everyone.
---
These 6 are some of our top local recommendations, but if you have any other walks you think are missing off this list, drop us a message on Facebook with your favourites.