Your Happy Places
Over the past few months we have been overwhelmed by the love and support we've received from our owners, guests and friends.
Thank you for your photos: T: Jessica, Stacey, Tina, Karina, B: Donna, Karen, Angela, Ava
The phrase 'missing visiting my happy place' has appeared time and time again and honestly, we couldn't imagine a kinder compliment. Everyone's lovely comments on Facebook, Instagram and personal messages really do mean the world.
Competition Winners
Today we wanted to celebrate three stories in particular - the winning entries in our writing competition. 
We teamed up with Clarach Bay Holiday Village to run this competition to give three holidays away. The rules were simple - submit a piece of writing about your good times at our holiday parks. 
We wanted to give our guests and owners something enjoyable to do and to look forward to after lockdown is lifted. Plus, it was our opportunity to read about the fun you've been having at our holiday parks.
In normal years, we love the spring reopening season when people come back to their happy places after winter. The days are longer, there's ice-cream weather (sometimes!) and the scenery is so beautiful! But 2020's spring won't have the same happy stories as previous years. Which is why we wanted to focus on the positive, on the good times, by asking you to write about your memories.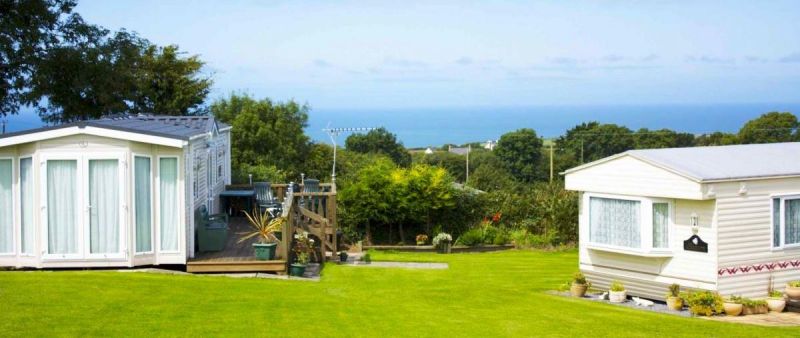 This wasn't just an opportunity for adults - we wanted your children and teenagers to get involved too, to win such an exciting prize for their families. Plus, we wanted to give them the opportunity to do some creative writing and let their imaginations roam. Thank you to everyone who entered throughout April! 
Overall, we were blown away by your lovely memories, fantastic poems and such high-quality writing. Honestly, we never realised how difficult it would be to pick only 3 winners because so many stories deserved recognition! 
Although it was a really tough decision, we eventually chose our three winners! Once we reopen, we are looking forward to welcoming them to stay at Vale Holiday Parks or Clarach Bay Holiday Village for their free holiday.
Children's Category
Firstly, in our category for children, 11-year-old Maisie wrote this fun piece about one of her holidays to Clarach Bay Holiday Village:
Clarach Bay story
My story starts, when I went on a five and a half hours journey not knowing what was ahead of me, I soon found out that it was the best drive I would take. This is because it leads me to Clarach Bay where me and family have been coming for the last six years. Clarach is my favourite caravan site I have experienced so where do I start my story.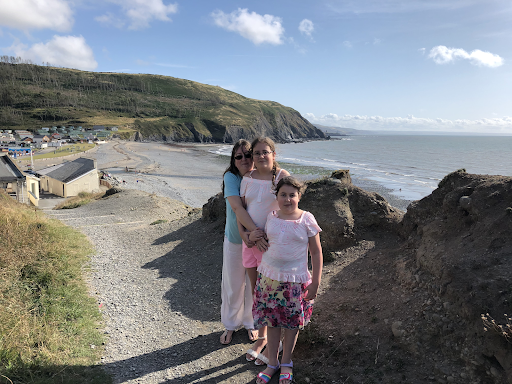 So, I will start with exploring our caravan, which has always been first class. I always rush in to get the best bedroom. We quickly unpack to make sure we are up the Showboat Club early. The Showboat Club is where we have enjoyed some scrumptious food including brilliant breakfasts, divine dinners, Sahara nuts, bacon and scampi fries, colourful candy floss and sweets. We made many friends including Jem, Gwen and Sean also we can't forget Sheela Blige. The shows we will never forget are Disney and Sheela. The only thing we were upset about was hearing the news about Barry Wayne. We have always loved the night time acts especially when the entertainers pick our dad. You all have made him do some hilarious things.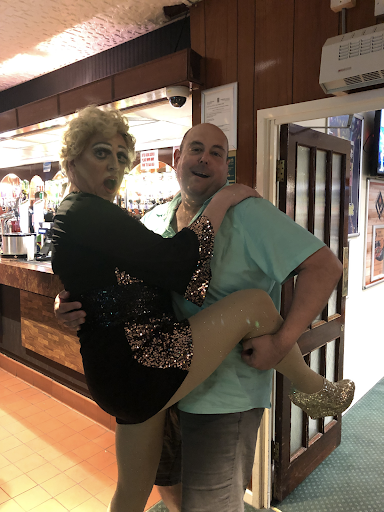 We also have had a lot of fun out in the sun or indoor activities like the beach, crazy golf course, the arcade, the zoo animals that come to visit, eating ice cream, swimming, the movies and nice walks around the site. 
Sometimes, we spend around half an hour in the arcade, determined to win many prizes like a giant unicorn and a giant pug.
Our Uncle Mark named the holidays windy Wales until we proved him wrong by bringing him and his family along and the only nickname we thought was suitable is wonderful Wales.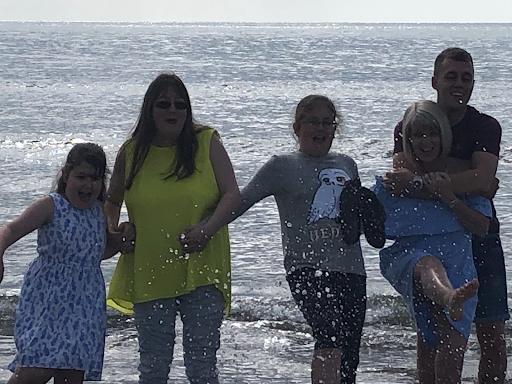 Teenager Category
For our category for teenagers, we thought the poem 16-year-old Jack wrote was really fun, imaginative and definitely has the element of excitement! Jack's parents had been visiting Clarach Bay for 25 years and in his own words "It feels like a second home" which, of course, made his entry even more special for us: 
Clarach Bay, my second home!
When I was only 6 weeks old, Mum and Dad brought me to Clarach Bay,
After a few days of having lots of fun, I found my first smile, they say!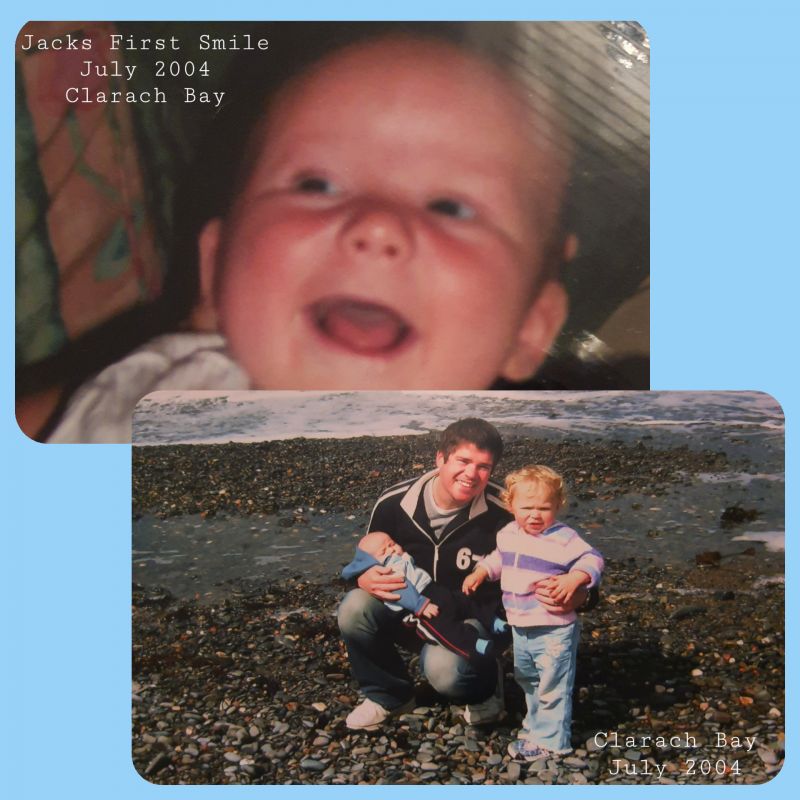 My sister, you see, was 2 years old and visited many times before me,
Fish and Chips on the beach, the sheep in the fields and of course kids club time with Barry
As we grew up, Dad brought us a boat, which I rowed up the river with my Sis,
We once hit a rock, the boat went pop and drowning was defo a near miss!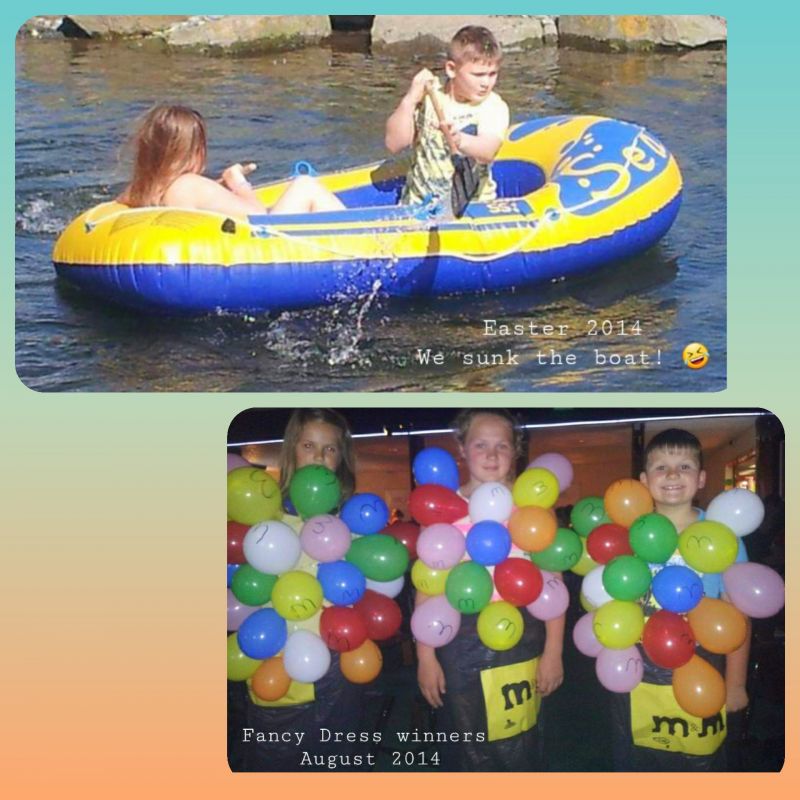 Many memories we made over the years, I even won a fancy dress
Our little sister was then born, who brought to the bay and over the years has loved it no less
Grandparents, Aunties, Uncles and Cousins have shared with us a good break,
Hotdogs, fair rides, ice cream and wrestling and even a giant milkshake!
The highlight for me over the last 16 years, has been the fun we always had
It's definitely a place I have grown up loving and when it's hometime, I'm still always sad!
Adult Category
Finally, in our category for adults, we were amazed by the heartwarming stories and poems you shared with us. The one that stood out to us as the winner was this incredible tale from Rachel based on her time at Cross Park in Pembrokeshire:
Our holidays at Cross Park
My memories of Cross Park take me back 28 years when I was 4. That was my first Tenby holiday, in caravan number 22, with my mum, dad and little sister. Some of my fondest childhood memories were made in the week we spent each year in caravan number 22. The playing of UNO cards, the bat and ball games at the side of the caravan, sitting in front of the fire having breakfast, and making my holiday scrapbook on the brown seats round the dining table.

So, in 2018, when we were all grown up, it was only natural to go back and relive those childhood memories. I booked a surprise trip for us all to go, but this time we would be sharing it with our partners and my 3year old nephew.
As we grew closer to arriving at Cross Park, the memories started to come back, and I knew we were almost there. The last time I had been was when I was 10, which was 20 years ago, yet I remembered it like it was yesterday. So when we arrived at Cross Park, I knew we were going to make some amazing new memories.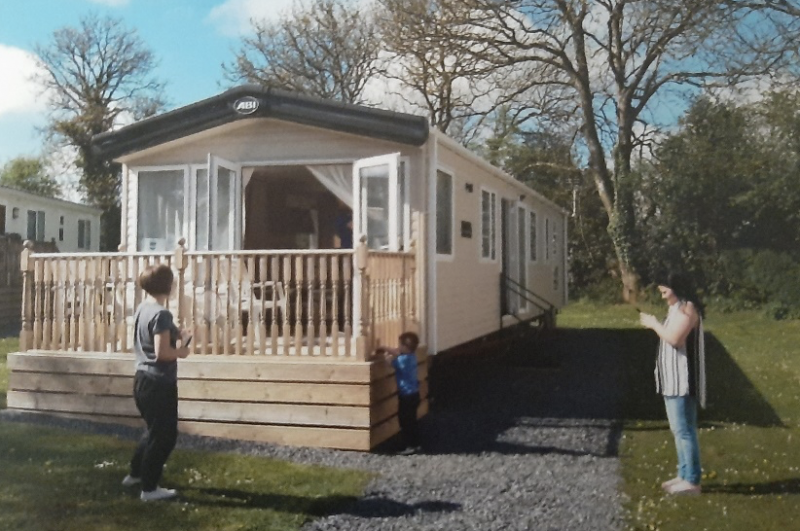 We played UNO cards, my nephew drew pictures for his scrapbook, and we played on the grass in front of the caravan. But wow, how the caravans had changed, they were simply beautiful! And we had such a good time, we booked to go back the following year in the same caravan.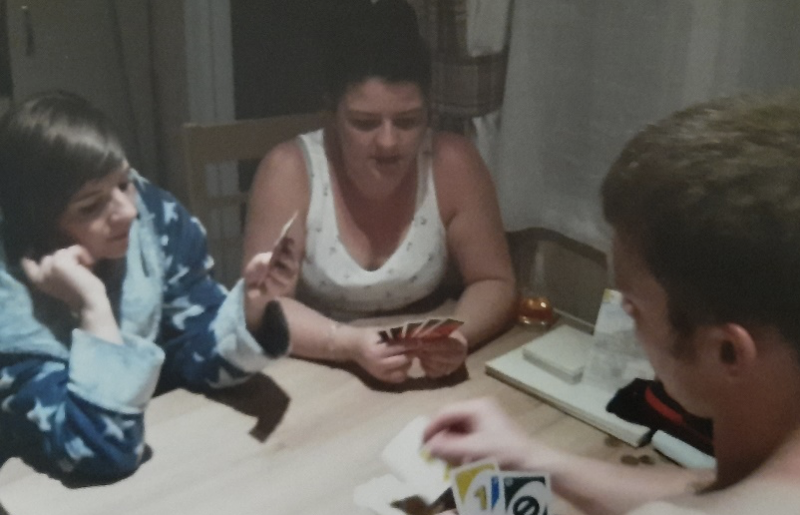 So in 2019, this time I was almost 7 months pregnant, we arrived again at Cross Park. However, on arrival we were told that the beloved caravan we had so much enjoyed the year before, had been sold. Instead, in true Cross Park style, they upgraded us to the lodge. What can I say, this holiday was destined to be one to remember. My nephew, then 4, called it the caravan house. And being pregnant, I had extra space to waddle around.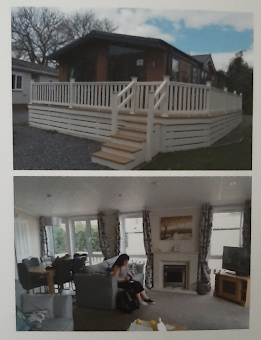 The whole holiday did not fail to let us down, apart from the weather, but we didn't let that spoil our trip. When it came time to leave, on Monday 6th May, we were sad to go as we hadn't booked again for 2020 due having the new baby (we thought we'd settle into parenthood before attempting a family holiday with 7 people).
Little did we know that the baby had wanted to share our weekend, and obviously felt like he was missing out on making memories in the caravan house, as I started with contractions in the car on the way home. This wasn't good, we live in Wigan which is over 4 hours away.  But baby hung in there, and on Wednesday 8th May, he came into the world, 9weeks early and weighing 3lb 10oz.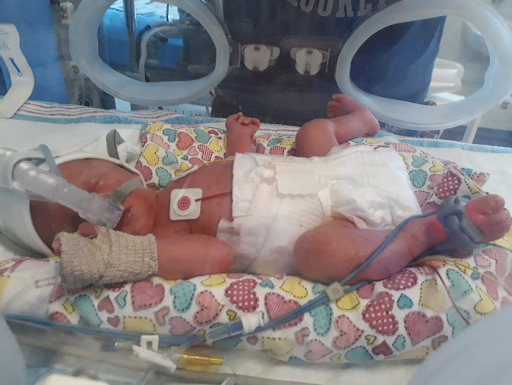 So, seeing as he was so keen to share our holiday, we have booked the caravan house for May 2021.
Amazing stories!
Again, thank you to everyone who shared their fantastic writing with us. The memories of your happy holidays and wonderful experiences you've had on our parks, have really brought sunshine to our lockdown. Although we've missed our guests and owners tremendously over the last few months, with restrictions looking like they might be easing, we can't wait to welcome you all back to your happy places!
We hope you've enjoyed reading our winning entries and once again, congratulations to Rachel, Jack and Maisie!
Read our latest update on our holiday parks reopening and how we are keeping them safe.